SHARE
Top 10 Black Friday Beauty Deals in 2022
Top 10 Black Friday Beauty Deals in 2022
For anyone who loves a discount or bargain, Black Friday and Cyber Monday are the best days of the year. We've rounded up the best Top 10 Black Friday Beauty Deals in 2022 for you. Brands are competing every year to entice as many customers as possible with crazy reductions across all their products and, given that Christmas is fast approaching, it's a great time to start picking up some early presents without paying a ton.
If you're finding the whole Black Friday thing a little overwhelming, don't worry – we've got a list of the top ten best beauty discounts out there. So, when the big day arrives, you won't need to look much further than this handy roundup of markdown miracles!
What is Black Friday?
In case you've been too shy to ask, Black Friday is originally an American tradition that has come over to the UK in recent years. The term originally comes from when shop owners would mark their financial losses in red ink, and their gains in black ink. Due to the festive season, shops would make the majority of their profits from November onwards, and would be 'in the black', thus creating the day 'Black Friday'. 
What is Cyber Monday? 
'Cyber Monday' is a similar holiday that was created following the overwhelming success of Black Friday which encourages retailers to shop online. Last year's Cyber Monday was the biggest ever recorded in American history, with $10.7 billion spent in a single day.
Top 10 Black Friday Beauty Deals in 2022
Discount? Half price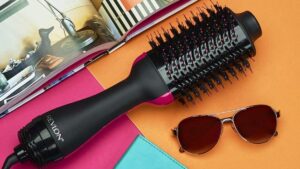 Unless you've been living under a rock this year, you'll know that this hair tool has blown up on TikTok. Tons of influencers and models have been using it to show us how to achieve the perfect 'straight-from-the-salon' blow-dry at home, and the five-star reviews have been flooding in for months. If £60 just seemed too much of a splurge, now is the perfect time to invest, because Amazon has discounted it to just £29.99 for Black Friday! This is an amazing bargain for a tool that blow-dries and styles your hair, giving you the perfectly volumised Madison Beer hair – so get it while it's cheap!
Discount? 30% off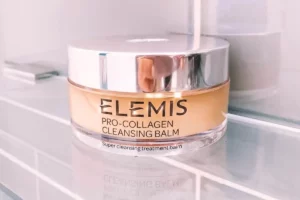 Fancy some high-end skincare at a discounted price? Elemis has a killer Black Friday sale going on right now, with 30% off so many of their amazing products when you use code 'CELEBRATION' at checkout. Their Pro-Collagen Cleansing Balm has over 1,100 five-star comments and glowing reviews. This is the perfect cleanser for wintertime, allowing your skin to feel really clean and fresh without stripping it of natural oils, leaving your skin soft and hydrated.
Discount? Up to 33% off the entire range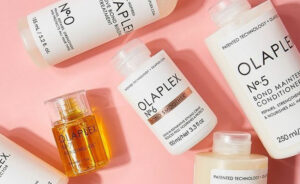 Olaplex is undeniably a holy grail hair product but it's far from affordable for most, with the average 100ml products coming in at around £26. If you're looking to treat your hair this winter, now is the time. Look Fantastic are offering up to 33% off the whole Olaplex range, including their amazing Healthy Hair Essentials Kit. If I were you, I'd stock up now before these discounts run out.
Discount? 40% off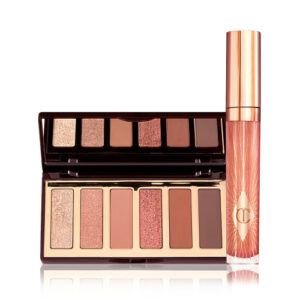 If we're talking about high-end products, Charlotte Tilbury is surely one of the first brands worth mentioning. Normally, their gorgeous products cost an arm and a leg, but thanks to Black Friday, they're offering discounts of up to 40% off across their beauty line. Get this gorgeous eye and lip set for £42 – it's still a big splash-out, but you'll never find CT products cheaper!
Discount? 50% off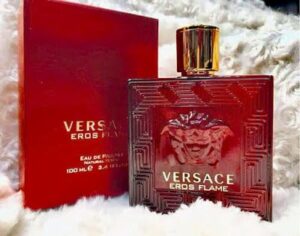 As always, Boots have a ton of killer deals across their cosmetics, skincare and electrical lines, but if you want to make some massive savings, the designer fragrance section is perfect for you. With many fragrances up to 50% off, you can treat yourself to a stunning new perfume for winter without breaking the bank. This Versace fragrance is perfect for switching up your scent as the nights draw in; a deep, woody scent with notes of pepperwood, geranium and tangerine, this is ideal for any Christmas party or night out. 
Discount? 50% off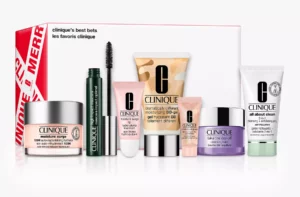 John Lewis are offering amazing Black Friday discounts across all their ranges, but this beauty set from Clinique really steals the spotlight. With a value of £90, you'll never see discounts like it on Clinique products anywhere else. If this isn't the set for you, why not pick it up as an early Christmas gift? This would be the perfect present for any mum, sister or friend who's obsessed with luxury skincare and is sick of receiving hand cream gift sets every year!
Discount? Save £2.80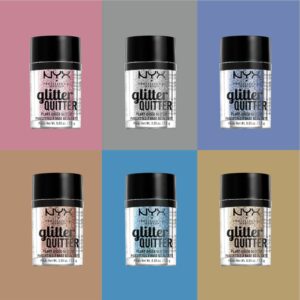 If you're looking for something to wow the crowd this festive season, look no further than NYX's array of cosmetic glitters. These are a dream for taking your glam looks to the next level, plus these plant-based glitters are made from eucalyptus trees, so you can rest easy knowing that your beauty routine isn't doing any damage to the natural world. Pro tip – if you're looking for a wild look for New Year's Eve, mix these glitters with a touch of Vaseline and swipe across your cheekbone for a shimmery festival vibe!
Discount? 67% off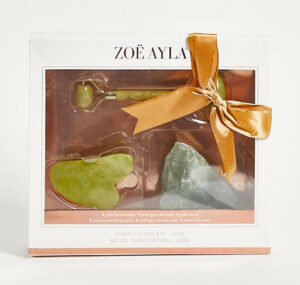 If you've always been secretly curious about the huge Gua Sha trend, but never wanted to invest a ton of money into it, this deal is perfect for you. In this Zoe Ayla set, you'll receive a jade gua sha, a jade roller and a raw jade stone, all for just £12! Jade has purifying properties that supposedly calm the skin and encourage rejuvenation, so now is the perfect time to crack out your serums and hop on the gua sha bandwagon to see what all the fuss is about!
Discount? Save £7.50

With the long winter nights ahead of us, now is the perfect time to invest in some top notch self-care beauty products. This Patchology kit includes all you need for the perfect spa night; sheet masks, eye gels, lip treatments… what more could you want? Get your kit now for just £22.50 down from £30. So get the girls round, pop on a Christmas movie, and have a pampering session to relax and catch up in peace.
Discount? 20% PLUS a free gift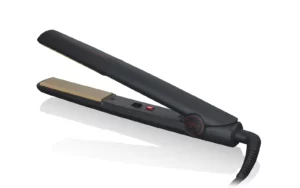 Ghd is offering some amazing discounts this Black Friday, so if you're looking to upgrade your straighteners, now is a perfect time. As well as 20% off your hair straighteners, you can use code GHDXBF at checkout to get a free heat protectant worth £18!
Discount? TBC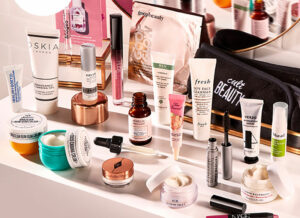 Cult Beauty has become famous for its crazy Black Friday reductions. Last year, a virtual queue of 30,000 formed in the run-up to their site launching its sale, which gave customers 25% off EVERYTHING. Since Cult Beauty stocks so many different brands and products, this means you won't have to spend any time scrolling through sales to see what you want – just head straight for your faves and get the discount straight away! We hope this year will be just as good, but you'll have to be quick to get what you can.
Clara Heffernan
View more tips from Clara Heffernan