SHARE
10 Free Hacks to take your Beauty Routine to the Next Level
TikTok has taken the beauty world by storm – whether it's crazy makeup transformations, expert dermatology advice, or just a stunning hack for getting the perfect winged eyeliner in 30 seconds, this crazy app has it all covered! Here's a rundown of 10 free hacks to take your beauty routine to the next level.
1. Effortless Overnight Curls For Free
We all want chic, effortless Molly-Mae curls, but who has the time to curl their hair painstakingly all night, or visit a hairdresser before every big event? Not to mention, curling wands can make a fair dent in your wallet, with the GHD barrel curler setting you back almost £130.
But there's an easier and far cheaper solution for those on the hunt for perfectly-styled curls! All this hack requires is the belt of a dressing gown and some damp hair. Simply wrap strands of your hair around the belt and tie it all up, then enjoy a relaxed night of sleep, safe in the comfort that you saved yourself time and money with this genius styling tip! When you awake in the morning, just untie the belt and shake out your hair – you'll have stunning curls without the heat damage, expensive products, or burnt ears from the curling barrel! 
Check out this TikTok for the full tutorial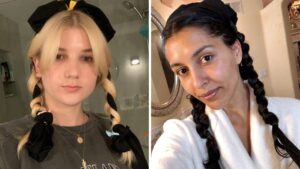 2. Free DIY Face Sculpting
Face Sculpting, or a similar practice known as Gua Sha, are facial treatments that focus on draining excess fluids from your face to achieve a de-puffed and more sculpted complexion. This luxurious treatment is also known for its meditative qualities, promoting relaxation and self-care. As great as this may be, facials by a qualified esthetician can cost hundreds of pounds, while Gua Sha tools can cost anywhere from £25 to £50. Instead, TikTokkers have devised amazing at-home face sculpting techniques to do the same job for no cost! All it takes is some face oil and some time – the perfect self-care routine at home for free!
Click here to see the tutorial
3. Make Your Perfume Last Longer For Free
Do you have a perfume that you love the scent of, but after a few hours of wear, you can hardly smell it anymore? Never fear, all you need to solve this issue is a little Vaseline. Before you apply your perfume, just dab on a little Vaseline on your wrists, neck, or wherever you're spraying your favourite scent, and enjoy a day of long-lasting fragrance! 
Click here to see the tutorial
4. Free Exfoliating Lip Scrub
Flaky lips are not the one when you're trying to apply a gorgeous new lipgloss or lipstick – but with the Charlotte Tilbury lip scrub costing up to £20, what choice do you have? It's easy – get making at home! Even the high-end lip scrubs are often made of pretty simple ingredients that you can find in your own home. So as long as you have some sugar and oil on your shelves, you can DIY your own lip scrub!
Click here to see the tutorial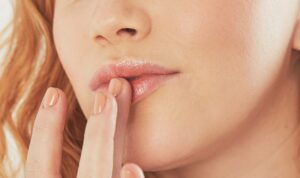 5. Perfect Soap Brows for Free
If eyes are the window to the soul, then eyebrows are the window frames – and who wants messy-looking window frames? The Benefit Brow Setter Gel will do the job, but it will also set you back £22.50 – that's a high price to pay for some slicked-down brows!
Instead, find yourself a spoolie (a clean mascara wand will do), a simple bar of glycerin soap, and some water. Dampen your soap and rub the spoolie against it, then use the spoolie to run the soap through your brows and gel them into whatever position suits you! Celebrities like Madison Beer swear by the soap brow ritual, and if it's good enough for pop royalty, it's good enough for you!
Click here to see the tutorial
6. Free DIY Face Masks
Skincare is fundamental to any killer makeup look, so how do you make sure that you're working with a flawless base while sticking to a tight budget? Simple – look no further than your kitchen cupboards! For acne-prone skin, the combination of honey, cinnamon and turmeric works wonders and will leave your face feeling brand new. Rather than buying expensive, single-use face masks, you can DIY these at home and save yourself the money! Always be sure to patch test and if you have sensitive skin, be extra cautious when testing out new face masks.
Click here to see the tutorial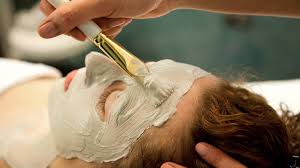 7. Free Ice Facials
For hundreds of years, women have sworn by ice as a natural way to achieve rejuvenated, youthful skin. This practice, known as cryotherapy, is a classic beauty trick and, even better, it's totally free! All you need to do is wrap some ice cubes in a cloth and massage your face for up to five minutes. To go even further, try different ingredients, like green tea, in your ice cubes. Green tea is known to have antibacterial properties, so it's perfect for any acne-sufferers.
Click here to see the tutorial
8. Multipurpose Makeup that will Save you Money
Do you ever look at your bulging makeup bag and wonder if there's any way you could streamline you ever-growing collection of cosmetics? Well, there are several beauty products that you can easily use for multiple purposes. Parisian model and It girl Camille Rowe swears by using her lipstick as blush for a natural, rosy glow. Similarly, bronzer can always be used to add subtle definition to your eyes when buffed  into the crease. It's easy to cut back on multiple unnecessary products and cut costs too!
Click here to see the tutorial
9. Free Ultra-Hydrating Moisturiser
If you feel that your regular body lotion just isn't cutting it anymore, don't worry – you won't need to toss it and buy an entirely new one just yet! All you have to do is mix some olive oil or coconut oil into your body lotion for an added boost of moisture that will keep your skin hydrated and glowing all day. If you have any coconut oil leftover, be sure to use it as a lash-growing treatment, a mouthwash, a hair mask… there's no end to the power of coconut oil!
Click here to see more coconut oil benefits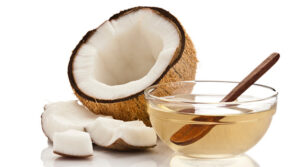 10. Depuffed Eyes for Free
There's nothing worse than waking up to humongous dark circles under your eyes. Whether it's from stress, tiredness, or poor circulation, eye bags can be a nightmare, and people spend hundreds of pounds on expensive treatments to get rid of them. But did you know you can achieve the same results with just two teabags? It's true! All you need is two damp tea bags and a spare ten minutes. Just place the damp tea bags on your eyes and relax for 5-10 minutes before taking them off and rinsing your face – you'll notice the difference immediately! Just make sure you soak the tea bags in cold water, not hot.
Click here to see the tutorial
Clara Heffernan
View more tips from Clara Heffernan