SHARE
22 Delicious and Easy Weeknight Dinner Recipes
Finding tasty recipes that your family will enjoy can be such a challenge, especially when you're pushed for time on a weeknight! It's easy to get stuck in a routine of making the same dishes constantly, so if you're sick of chili con carne or lasagna, here are 22 delicious and easy weeknight dinner recipes that your whole family will love!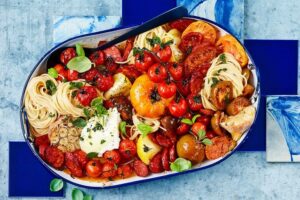 Traybakes are a great option for a weeknight because they are so quick and easy, plus they require minimal clean-up! The flavours in this one are sure to be a hit with the whole family – give it a go and see what they think.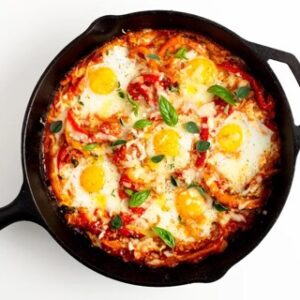 Okay, you may be thinking, 'why would I make eggs for dinner?' – but trust us, this meal is good enough to serve at any hour of the day! Breakfast for dinner is a fun midweek twist that your kids will love, especially with a recipe that's as delicious as this one.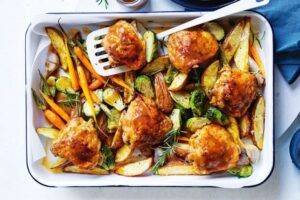 This tray bake is an excellent choice if you're cooking for a big group and want to chef up a quick and tasty meal that will please everyone. Top tip – if you're lacking space in the oven, cook your potatoes separately and just use the oven to cook your veg and meat. No one will notice if you mix the potatoes in at the end!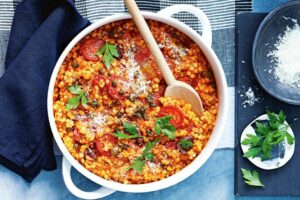 Looking for a hearty meal that you can whip up in an instant? Look no further than this fregola – a pasta made from semolina combined with a rich tomatoey sauce that forms a delicious and low-budget meal.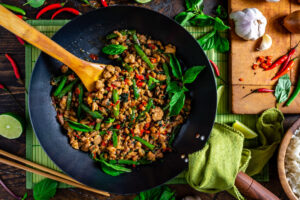 This is a great recipe for any kids who refuse to eat anything other than chicken! Push the boat out with exciting Thai flavours while staying safe with chicken and pair with some plain rice for a popular weeknight dinner.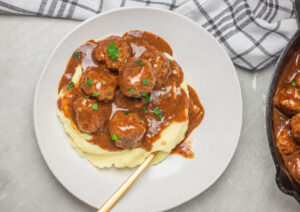 Meatballs don't just need to be paired with spaghetti – whip up some simple mashed potatoes and you've got a hearty meal for the whole family sorted. This comfort meal will certainly become a family favourite in your household, so give it a try.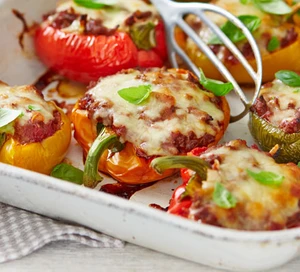 Stuffed peppers are a really impressive meal to prep midweek, and they're so easy to make. Add a side salad for some extra greens, or opt for a Quorn filling if you're cooking for veggies.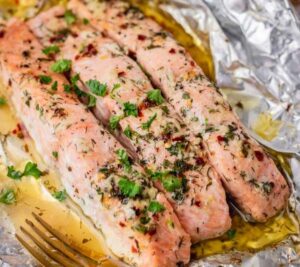 You can't go wrong with this flavour-filled and easy-to-make salmon. This meal allows you to pack in the protein and potassium, plus, since you bake it in foil, the clean-up will be super quick. Pair with some plain rice or a potato salad for a filling and nutritious dinner.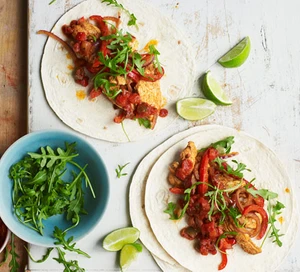 Kids love a meal that they can get involved in making, so why not try out fajitas this week? Chuck all the ingredients on the table while you fry up the chicken, and let everyone sort out their own fajitas – perfect for a dinner with minimal prep!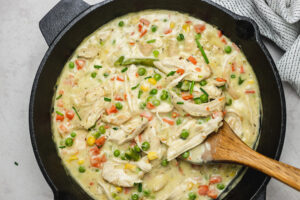 Everyone loves a hearty pie for a weeknight dinner, but the faff of pastry-making is so off-putting. So why not try this crustless version of a chicken pot pie instead? All the deliciousness of a pie without the hassle! If you're missing the pastry, chuck some Yorkshire puddings in the oven as an easy substitute that will keep the family happy.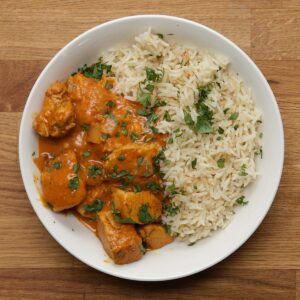 Try out this surprisingly simple Indian classic on a weeknight evening to wow your family. The flavours are delicious but mild enough for any young eaters, plus you can add some shop-bought naan bread or poppadums for a full-on Indian feast!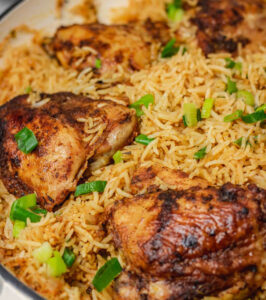 You can't go wrong with a simple chicken and rice recipe, especially one with flavours as delicious as these! Whack everything in a pot and leave it to cook away on the stove – hardly any effort or time required.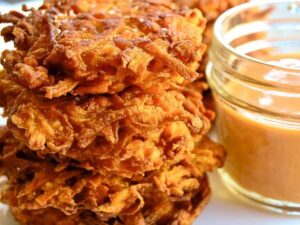 Don't be alarmed by the idea of making your own fritters – this recipe is so easy that even the most timid chef could give it a go. Prep the mix ahead of time and just fry up when you're ready to serve. Pair with a salad or some chips for a delicious veggie meal.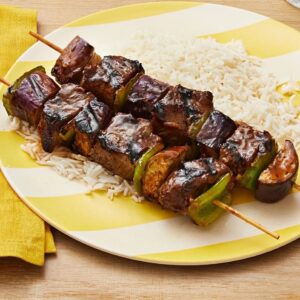 Kebabs are such a simple and fun recipe for the summertime, and these ones sure are packed full of flavour. Serve with rice as suggested, or go for a light salad if you want to stay extra healthy.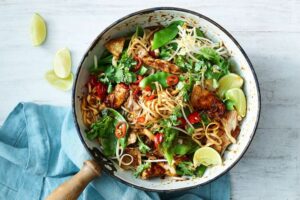 Everyone loves a Chinese takeaway, but what if you could make your own version at home in just 25 minutes? Try out this simple chicken chow mein recipe for all the satisfaction of a takeaway without paying for delivery!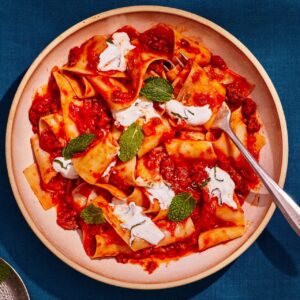 Inspired by the delicious recipe for Afghan dumplings, this meal offers the same full flavour but takes half the time to prepare. Perfect for when you have unexpected guests and want to wow them with a simple but tasty meal on a weeknight.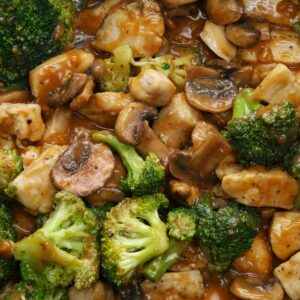 The great thing about this stir fry is how adaptable it is. Whatever type of protein or veggies you have in the fridge, or whatever your family is loving at the moment, can all be transformed into a delicious Asian stir fry with this easy recipe.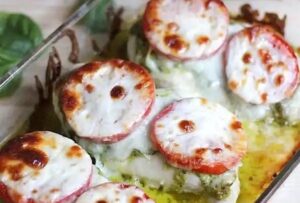 Combine the delicious Italian flavours of pesto, tomato, and cheese for a yummy weeknight treat. This super simple recipe only contains four ingredients and is sure to be a hit with any kids who love any meal to be slathered in cheese. Add a simple pasta salad on the side if needed – you'll definitely be getting requests for this one again!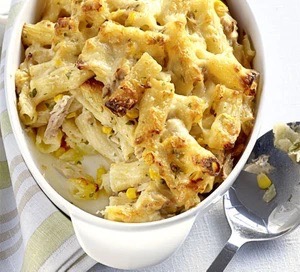 Perfect for the night when there isn't much left in the fridge, but you don't want to nip to the shops. A tuna bake is quick, easy, and requires ingredients you probably already have lurking at the back of your cupboard.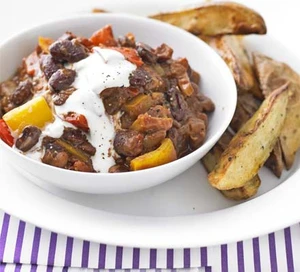 Chili con carne is a classic weeknight dish, but if you're getting tired of it, try combining it with potato wedges for an interesting twist! Such a simple substitution, but a fun way to keep dinner times interesting and new.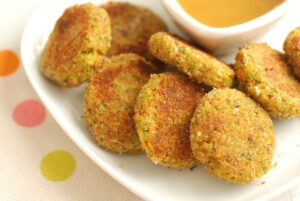 If you're dealing with fussy eaters who live on chicken dippers or macaroni and cheese, try out these veggie nuggets for tea. When paired with a tasty dipping sauce and some fries, your little ones will struggle to know the difference between these and their Birdseye favourites!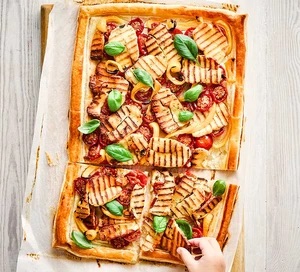 This delicious but simple dinner will impress any pizza-loving kids, and requires very little prep. Buy shop-bought pastry to avoid the hassle of making it from scratch, then just top with halloumi and tomatoes, plus any other family favourites.
Clara Heffernan
View more tips from Clara Heffernan