SHARE
Best Budget-Friendly Winter Beauty Items
As the winter months roll in, you might be feeling the need to treat your beauty drawer to some much-needed TLC, so we've gathered a list of the best budget-friendly winter beauty items for these winter nights, so you can stay gorgeous all the way to next spring. Long gone are the summer days where you could quickly pop on some SPF and lip balm to frolic on a beach, bare-faced and radiant. These upcoming dark nights require a far more high-maintenance beauty routine.
The cold weather calls for heavy serums, office Christmas parties need a bold liner or smokey eye look, and sitting inside with the central heating on for hours requires an industrial-strength moisturiser. But never fear; read on to find out how to treat your skin!
Garnier Intensive 7 Days Shea Butter Hand Cream – £3.29
Perfect for: Keeping your hands hydrated at your desk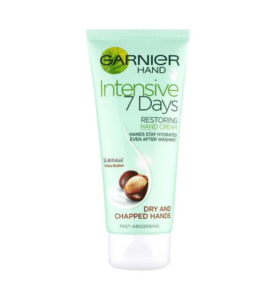 During winter, it is no longer sufficient to quickly pop on some body moisturiser after your shower and run out the door; the cold weather combined with a ton of central heating indoors can dry out your skin in no time. To keep chapped hands at bay, grab some intensive hand cream to keep in your bag or at your desk, and apply liberally at least once throughout your day. Garnier's Intensive Restoring Hand Cream contains shea butter, which will protect your skin's natural barrier and maintain hydration for long-lasting soft skin.
Avène Gentle Exfoliating Gel – £13.00
Perfect for: Eliminating dead skin without stripping away moisture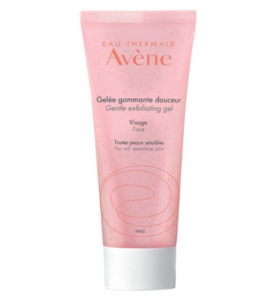 If your skin is struggling to stay hydrated in the cold climate, a good exfoliator is key to keeping your complexion clear and hydrated. However, if your skin is already dry and sensitive, intense exfoliation can often worsen the problem and strip your skin of the natural oils that it needs. If this is the case, opt for Avène's Gentle Exfoliating Gel, formulated especially for sensitive skin. With its combination of jojoba wax and niacinamide, this exfoliator will buff away dead skin without irritating any sensitive patches. For best results, only use up to twice a week and follow up with a rich moisturiser.
Yves Saint Laurent Libre Intense Eau de Parfum – £86.00
Perfect for: Switching up your vibe for winter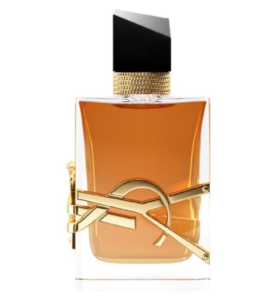 Okay, admittedly, switching your perfume may not be a 'must', but if you're on the hunt for a new scent, now is the perfect time to switch to something a little deeper and earthier. Summer is the domain of light, floral, young fragrances; winter, on the other hand, is all about richer, woodier scents that bring real drama to your overall vibe. YSL Libre Intense fits the bill perfectly. With notes of vanilla, amber, and vetiver, you'll be sure to make a statement with this gorgeous new scent.
Aveeno Face Calm and Restore Oat Gel Moisturiser – £10.99
Perfect for: Helping skin that needs some TLC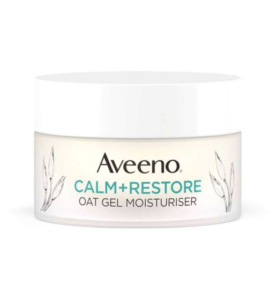 It's easy to carry on with your skincare routine that you had during the summer months without realising that your skin's needs could be changing as a result of the weather. If you find yourself suffering from dry skin as the temperature drops, it might be time to substitute a heavier moisturiser into your routine. Go heavy on the hydration at night, then use your regular moisturiser first thing in the morning if you're worried about looking greasy during the day.
Aveeno's Oat Gel Moisturiser is the perfect switch to make for the cold months ahead; its fast-absorbing gel formula will hydrate your skin without leaving it oily and will keep your face hydrated throughout the day. 
Soap & Glory Treat My Lips Exfoliating Balm – £8.00
Perfect for: Softening chapped or cracked lips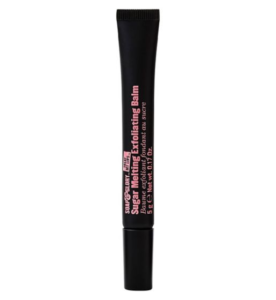 Your lips are another thing you need to take extra care of during the winter months. To ensure your lips stay soft and free of dead skin, pick up the Soap & Glory Exfoliating Balm. With just a few quick swipes, your lips will feel rejuvenated and fresh. To ensure maximum hydration, finish off by massaging in a super-moisturising lip oil or balm.
NYX Professional Makeup Ultimate Shadow Palette Utopia – £16.00
Perfect for: Elevating your Christmas day Look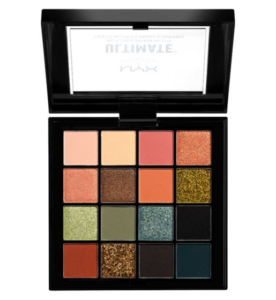 While spring and summer are perfect for light, dewy, 'no-makeup' makeup, autumn and winter are all about drama and big, bold looks. Whether it's an office party, festive drinks with the girls, or a family gettogether, there's never a better time to go for an intense eye look. The NYX Utopia palette is a great choice for those just starting out with eye makeup or for the more experienced artist. If you're feeling unsure, test out some peachy shades with a glittery lid for a foolproof look. If you're feeling ballsy, go for the darkest shades combined with the coppery glitters for a standout statement.
Eucerin Dry Skin Intensive Lip Balm – £6.00
Perfect for: Slapping on before bed for the perfect pout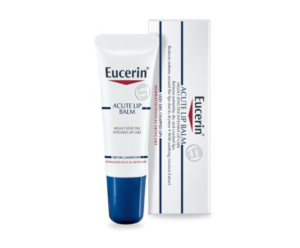 Eucerin has long been praised by dermatologists for its effectiveness, even with sensitive or irritated skin. It may not seem like the most glamorous option on the market, but this cheap and fast-acting lip balm will become a staple in your beauty drawer when you realise how good it is. Completely free of fragrance, colourants, and preservatives, this balm will heal even the most dried out lips. For best results, use before bed and wake up with smooth, soft lips in the morning.
OGX Extra Strength Damage Remedy + Coconut Miracle Oil Hair Mask – £7.99
Perfect for: Taming frizz and flyaways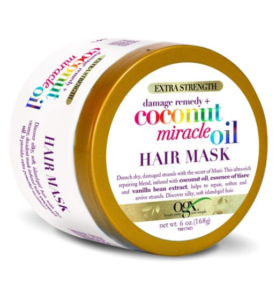 It's easy to forget, but winter can be harsh on our hair as well as our skin. Central heating can severely dry out your ends, and big changes in temperature can cause frizziness and worsen existing hair damage. To treat your hair to a bit of winter-time TLC, pamper yourself with the OGX Coconut Oil Hair Mask; not only will your hair smell amazing, but it will appear smoother, shinier, and healthier after just one use. 
Clara Heffernan
View more tips from Clara Heffernan