SHARE
How Can Winter Affect Your Skin?
As the days get shorter and the weather gets colder, you're likely to notice your complexion changing. But how can winter affect your skin? The big fluctuation in temperature alongside central heating, a lack of sunlight, and excess festive partying can cause chaos for your body and, in particular, your skin. But do not stress – we've compiled a list of top tips to help keep dull complexions and dry patches at bay all the way through to spring 2022! Read on to figure out how to keep your skin happy during these cold winter months.
Top up your Skin's Moisture
It's an obvious first step, but winter can dry your skin out and leave you with sensitive, dry patches that you never had to worry about during summer. If you think your current moisturiser isn't cutting it at the moment, maybe it's time to invest in a heavier, more luxurious one for the winter. Cetaphil's rich night cream is a great choice for treating dry skin without leaving any sticky residue or oils in the morning, and it's loved by dermatologists for its fragrance-free and non-comedogenic formula.
If a change in moisturiser doesn't suit you, why not invest in a rich serum to do some extra hydrating alongside your normal skincare routine? The Body Shop's Vitamin E Overnight Serum will leave your skin feeling restored and rejuvenated in the morning; if you don't trust us, read the reviews to see why people rave about this miracle product so much!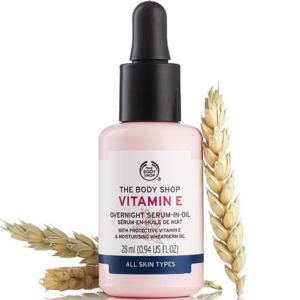 Add some Hydration to Bathtime
On a cold winter evening, a nice long soak in the tub hits the spot like nothing else. But a bath can actually dehydrate your skin if the water is too hot, causing redness, irritation, and dry patches. To be certain that you're benefiting your skin while you unwind, pop in some hydrating oils or treatments, like this one from Rituals that contains coconut milk, rose, and almond oil.
It's important to pick out a bath oil that will specifically provide hydration; loads of bath bombs and shower gels contain sodium lauryl sulfate, an ingredient that can strip your skin of its natural oils and leave your skin dried out, so be sure to read the ingredients and avoid SLS wherever you can in winter months. Also, if you can manage it, try to keep your bath water below 40°C – this should be perfect for easing any sore muscle pain, but will prevent your skin from drying out and becoming irritated.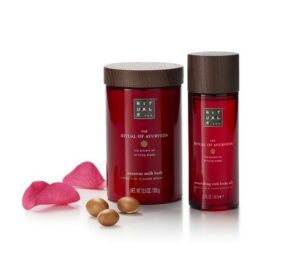 Keep up your SPF
It may seem so counterintuitive, especially on the cloudiest days, but SPF application is still really important during wintertime. UVB rays, which cause sunburn and redness, are lower in the winter, but UVA rays are still there, causing sun damage that can result in premature aging and wrinkles. Just make sure that you opt for an SPF that is hydrating and sensitive to allow any damage caused by the drop in temperature to heal over time. We recommend the Paula's Choice SPF 50 Sunscreen to keep early signs of aging and skin damage at bay.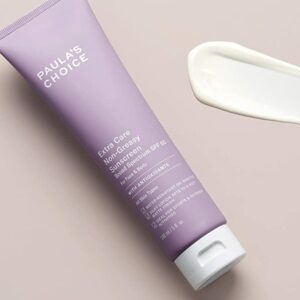 Don't Overhaul your Entire Routine
As much as we are advocating making some amendments to your skincare and beauty routine at this time of year, it's not good to change out every single product in your beauty routine to keep your skin protected and hydrated immediately. Your skin can panic if its usual treatments are all abruptly changed, which can result in breakouts, irritation, and changes in texture. So while it might be a good idea to sub in some more hydrating products, don't waste a ton of time and money buying a new ten-step skincare routine as soon as it hits the 1st of December – your skin won't thank you for it!

Hydrate from the Inside Out
It goes without saying, but during the winter months, staying hydrated is the best way to keep your skin glowy and radiant. When it gets colder, you might not be desperate to be sipping ice-cold water from your Chilly's bottle like you were in summer – but that doesn't mean you get to give up your recommended 2 liters a day! Excess festive partying alongside harsh central heating all result in serious dehydration, which can lead to dry skin, dark circles, and fatigue. Coffee and tea, while tempting, isn't a great substitute for water, and can actually dehydrate you if consumed in large enough quantities.
Keep water at your desk, by your bed, and in your car to get into the habit of drinking throughout the day. If you're craving a warm mug in your hand, switch onto mint tea – it's water-based, caffeine-free, and will keep you toasty on a cold winter's day!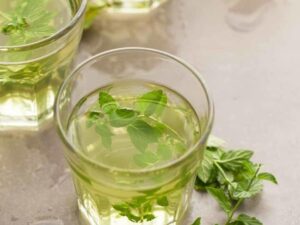 Clara Heffernan
View more tips from Clara Heffernan