SHARE
How To Lead A More Sustainable Life for Less
Every day, more and more people are making small changes to their daily habits and routine to live more sustainably. The waste we produce is damaging the natural world so severely that it's estimated there will be more plastic than fish in the ocean by 2050. Everyone is looking for tips on how to lead a more sustainable life for less. Whether it's reducing single-use plastic usage, conserving water or thinking more about the life-cycle of the clothes we wear, we can all do more to take the future of our climate seriously and help the planet. But how can these lifestyle changes benefit you and save you money? Read our top tips for saving money and saving the environment.
Switch to Sustainable Beauty
When it comes to beauty and skincare, opting for sustainability doesn't mean you have to compromise on quality. So many of the biggest beauty brands are hopping on the eco-friendly trend and coming out with schemes to encourage waste reduction and plastic usage. Organisations like Terracycle give everyone the chance to recycle all their beauty empties at loads of convenient drop-off points. They are cleaned and recycled, then the plastic is broken down to be repurposed into lots of other useful things. You can keep buying your beauty faves while knowing that you're doing your bit to reduce the amount of plastic in landfills.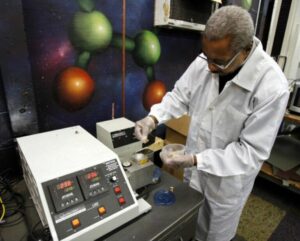 Even better, some beauty companies actually offer you freebies if you save and return your plastic packaging in-store. Lush offers you 50p to spend on their products for every empty pot or bottle you return in-store, and similarly, MAC offers one free lipstick to anyone who brings in six empty MAC containers. If these freebies don't encourage you to be more sustainable, nothing will!
Reduce Meat Consumption
We know that with a house full of fussy eaters, coming up with delicious vegan meals every single night of the week is too big an ask. So rather than tackling every mealtime, why not focus on just one? Meatless Mondays are a super easy way to make a small step towards a healthier and more climate-friendly lifestyle. If your kids are picky eaters, try to make Mondays an exciting chance to find new recipes to cook together, and get them involved in researching things they'd like to try. Check out the Meat Free Monday website for plenty of recipe inspiration and fun ideas.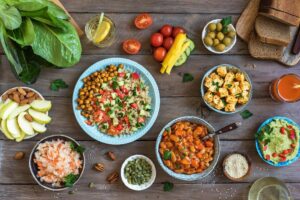 Bin the Single-Use Products
It may seem easier said than done, but single-use products are a huge contributor to our landfills, so it is a huge step forward to try and find more sustainable options. It can be as simple as investing a few extra pounds in a reusable water bottle to take to work or keep in the car, rather than buying a plastic bottle at the shops every day. Rather than buying a pack of cotton pads to remove your makeup, pick up some washable reusable ones – you'll never run out, and you'll save yourself money in the long run. These small changes, even though they might seem insignificant, can make a big change if everyone were to make them.
Research Before you Buy
It may feel like, as consumers, we have very little control over how big beauty corporations choose to act in the face of a climate crisis. However, in reality, the way we spend our money can make a huge difference in how beauty brands respond to issues of excess waste, greenhouse gas emissions, and environmental damage. Companies like Burt's Bees, for example, are doing real work to combat excess plastic waste and save the declining global bee population. By making the small decision to invest in a company like this over a company with less environmentally-conscious values, you're sending the big message that climate change is an increasingly important concern for consumers.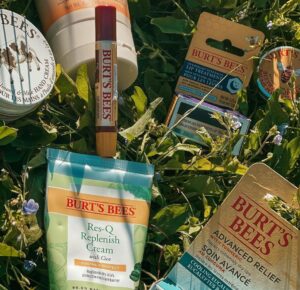 Recycle, Repurpose and Reuse
Other than just recycling all the materials your council allows, there are other great ways to save money and repurpose things you probably already have in your house. Want to throw away an old shirt? If you cut it up into squares, you've got some new dust cloths. They can be washed and reused over and over again, giving a whole new life to your old clothes that might have otherwise ended up in a landfill.
Clara Heffernan
View more tips from Clara Heffernan