SHARE
'Slugging' – The Affordable Skincare Trend you Need to Try
Sheet masks, dermablading, jade rollers… it seems like there's always a new skincare trend to be trying out these days. If you've browsed the skincare hashtag on Instagram or TikTok, you've probably come across the strange world of 'slugging' – keen to find out more about this skin-saving beauty process? Well, we have the perfect rundown of everything you need to know.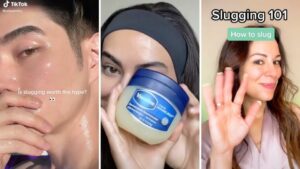 What is Slugging?
'Slugging' is essentially the process of slathering your face with a really heavy moisturising product, such as Vaseline or Aquaphor, overnight. This leaves your face looking really shiny, almost like a slug! This process creates a barrier to lock moisture into your skin while you sleep, so you should wake up with refreshed, healed skin that looks glowy appears more youthful and radiant.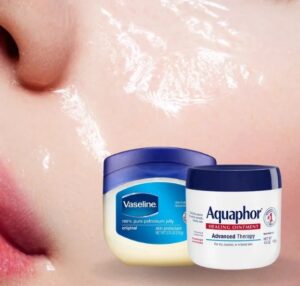 Is Slugging Suitable for Oily Skin?
This excessive amount of heavy products might seem like a red flag to anyone with oily or acne-prone skin. However, Vaseline and other recommended slugging products are non-comedogenic – this means their molecules are too big to clog your pores, so they will not smother your skin and cause acne or excessive oiliness.
Slugging can actually be a great option for oily skin. Sometimes, when our skin is actually very dry, it overcompensates by producing excessive oils. A routine of weekly slugging can actually help reestablish the natural moisture in your skin and stop your body from producing excess oils when it doesn't need to.
If you're suffering from patches of cystic acne, it might be a good idea to leave these areas alone while slugging. Even though slugging can be great to help aid in healing scars, active acne can be irritated by heavy moisturising agents, so best to let these areas breathe and heal on their own.
What Should I use for Slugging?
When slugging, it is key that you're using the right products to ensure you are not blocking your pores or damaging your skin. You definitely need something unfragranced and non-comedegenic, like good old-fashioned Vaseline. Other recommendations include Cerave's Moisturising Cream, or Farmacy's Ultra-Hydrating Moisturising Cream. Vaseline is the most popular choice, not to mention it's one of the most affordable beauty staples on the market!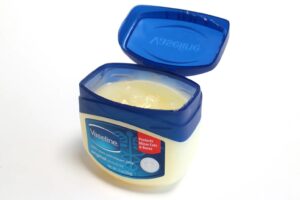 How do I Slug?
Slugging is most effective when done overnight, so carrying out your normal nighttime skin routine is the best way to start! Cleanse your skin thoroughly and use your usual toners and moisturisers you normally would. However, ensure you leave out any facial oils or spot creams – these will impede the slugging process and could clog up your pores.
After your normal routine, grab a small amount of Vaseline ( the amount depends on how heavily you want to slug your skin), then spread it all over your face. Head to bed, do your best to avoid getting Vaseline all over your pillowcase, and get some beauty sleep! Top tip – pop a towel on your pillow if you don't want to stain your bedsheets.
When you wake up, cleanse your face to reveal your hydrated, fresh skin! Use an oil-based cleanser if you want to ensure all residue is removed when you start your day.
How Often Should I be Slugging?
The amount of slugging you do totally depends on your skin – some dry skin sufferers swear by a once-a-week slugging routine, but if you find your skin doesn't feel dry very often, you could just do it when your skin requires, like after a heavy weekend or every so often during the cold winter months. Listen to your skin and try to slug whenever needed. Treat your skin to a slug whenever you feel like it!
Clara Heffernan
View more tips from Clara Heffernan