SHARE
The 10 Best Affordable Makeup Products for Oily Skin
Finding the right makeup products when you have oily skin can be such a nightmare. You might invest in a holy grail foundation, only to find it sliding off your face halfway through the day. To save your skin from any greasy days while also saving you some money at the same time, we've got you covered – here are the 10 best affordable makeup products for oily skin. 
It's so important to use a good anti-oil primer to keep your whole face mattified all day. This silicone primer from The Ordinary has a cult following for a reason – it contains a blend of silicones that will keep your skin looking matte all day without drying you out or leaving your skin looking dull. Even if you're not going for a full face of makeup, this can be used to minimise the appearance of texture and pores, leaving you with glowing skin all day!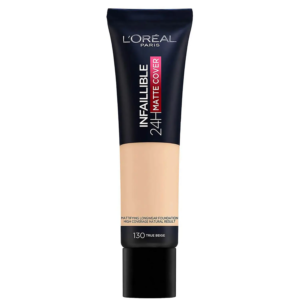 It can be so hard to find a drugstore foundation that doesn't make your skin shiny after a few hours of wear. This L'Oréal foundation is a classic on the high street, and it's easy to see why. With its long-wear guarantee to resist heat, sweat, and water, this is the perfect choice for anyone working long shifts or partying into the early hours. Plus, with SPF 18, you'll be protected from UV rays all day!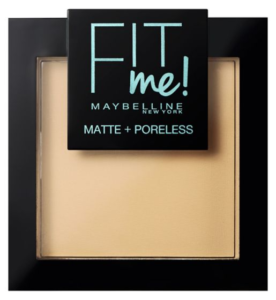 Maybelline knew what they were doing when they formulated this setting powder. With this as the final step of your makeup routine, you'll stay matte all day with no reapplication required. Top tip – if you struggle with oil throughout the day, try using a damp beauty blender to press your setting powder into your T-zone for maximum mattifying results.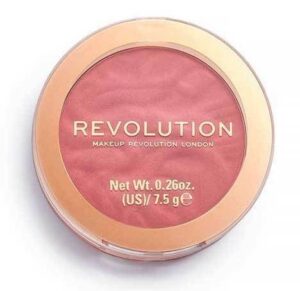 You may assume that any powder blush is acting as an anti-oil step of your routine, but it's actually a good idea to invest in an anti-oil blush like Revolution's Blusher Reloaded. Not only is this colour range huge, they're also buildable and blendable, so it'll be the perfect addition to your makeup collection!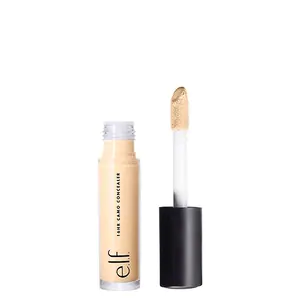 This e.l.f concealer has become a highstreet cult classic which is frequently lauded as a dupe for Tarte's Shape Tape. If you need a concealer that will stay in place all day and give maximum blemish and dark circles coverage, this concealer is for you. Top tip – for even higher coverage, apply your concealer and leave it to set for a few minutes before blending.
If you're going all out with a makeup look for a party or festival, NYX's glitter primer is the only option. Oily skin can often mean appliques like gemstones or glitter won't stay on your skin, but with NYX's primer, you don't need to worry about your look falling apart while you're on the go. The lightweight formula will leave your skin feeling clean and clear while ensuring your look stays fresh all day, no matter how hard you party!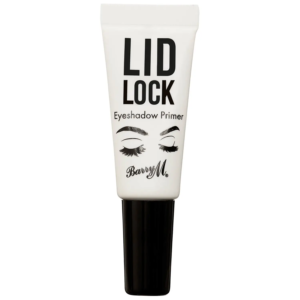 Do you find that your eyeshadow looks amazing for the first hour you wear it, but eventually turns to an oil slick on your lids? Oils can build up around your eye area and mess up all your hard work, leaving smudges everywhere and ruining your makeup look. To avoid this, go in with a tough eyeshadow primer before you begin applying any makeup. Top tip – start with a layer of e.l.f's Camo Concealer to make your eyeshadow really pop on your lids!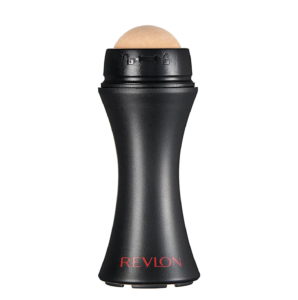 You might have seen this Revlon roller taking TikTok by storm a few months ago. It literally works like magic and leaves your skin oil-free after one swipe. This volcanic stone absorbs your oils without irritating your skin or messing up your makeup. It may sound too good to be true, but check out the reviews for yourself – people swear by this one!

Liquid eyeliner can be a recipe for disaster if you have oily skin. A sleek cat-eye flick can turn to panda circles in a matter of hours, especially if you're using the wrong eyeliner. The Eyeko Black Magic liner is one of the more expensive options on this list, but people swear by it as a holy grail product for oily skin sufferers. If you're keen to try some more adventurous liner looks, start out with this product for the best chances.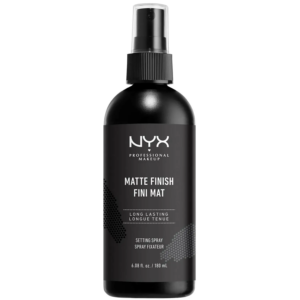 If you're not already using a setting spray before you head out the door, it's definitely time to start. A setting spray can stop oils emerging on your skin, so you can avoid needing to reapply or touch up throughout the day. This NYX setting spray is a great option to stay shine-free and keep your look fresh all day.
Clara Heffernan
View more tips from Clara Heffernan