SHARE
Top 10 Beauty Advent Calendars
In December, everyone loves waking up to open their advent calendar window and find out what is waiting for them. But in recent years, beauty brands have hopped on the advent calendar train and brought out their own ranges, featuring makeup, skincare and haircare faves for you to enjoy every day. Even better, these advent calendars often mean huge savings for you, with loads of them containing products that would cost way more to buy individually. So what are you waiting for? Kick off December with the top 10 beauty advent calendars!
Holy Grail Item: HUDA Beauty Legit Lashes Double-Ended Mascara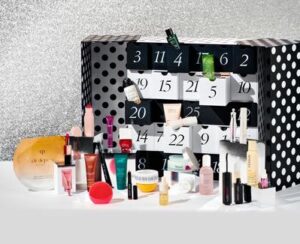 This is perfect if you're looking to try a whole range of products from different brands. Featuring some iconic full-size beauty products curated by the talented beauty editors at Elle, this calendar will keep you happy every day of December. Plus, with a total value of £662 (!), this is one of the best steals you'll see on this list. Order now with free delivery to enjoy 24 amazing new products.
Holy Grail Item: Vitamin C Sheet Mask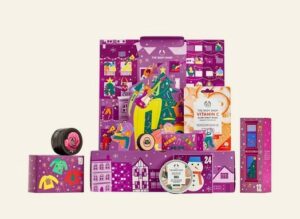 The Body Shop has released not one, but three festive calendars to get you ready for Christmas. The most affordable of the bunch is the 'Spread the Joy' calendar, featuring a selection of faves from The Body Shop. Treat yourself to some amazing body lotions, lip balms, and more in this festive bundle. You'll be desperate to see what's behind each window and, even better, for every Christmas purchase made, The Body Shop will donate a portion to Honeypot Children's Charity to support young carers across the UK.
Holy Grail Item: Christmas Cookie Tea Light Candle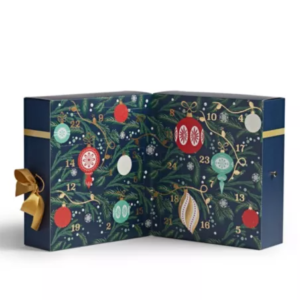 Although I'm not sure if this technically counts as 'beauty', it had to go on the list just because of how gorgeous it is. There's nothing more festive than lighting a scented candle while you curl up to watch a Christmas movie, and with this advent calendar, you'll have a new one to light every day! The Christmas Cookie Candle in particular is to die for – so try out their whole festive range and fill your house with these gorgeous scents!
Holy Grail Item: Clear Improvement Active Charcoal Mask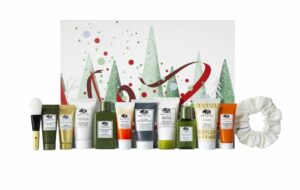 Origins combines naturally-derived ingredients with science to deliver high-end skincare. But if you're unsure about which Origins products to take the plunge with and purchase, this advent calendar is perfect. You can test out 12 of their top sellers and find out what works for you. Trust me, once the Origins Charcoal mask is part of your skincare arsenal, you'll never want it to leave!
Holy Grail Item: Nivea Bye Bye Dry Skin Nourishing Face Mask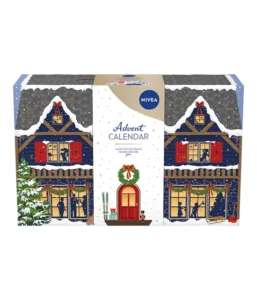 Nivea products are a must-have for these harsh winter months. With this advent calendar, you can keep dry skin at bay by treating yourself to plenty of pampering and luxury. Plus, with a reduction from £40 to £25, you're getting a huge bargain too – share it around with your family and friends to ensure plenty of Christmas cheer!
Holy Grail Item: Pearl Nourishing Argan Oil Mask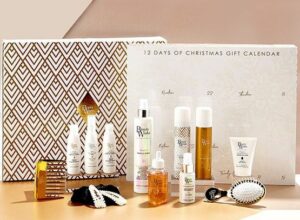 Beauty Works are bringing you a whole treasure trove of gorgeous haircare goodies to get you through the winter months. The cold weather can be seriously damaging to our tresses, so take care of them by indulging in some amazing treatments, serums and conditioners. For £79, you can ensure your mane stays glossy and gorgeous for every christmas party and family gathering you attend this holiday season.
Holy Grail Item: Born to Glow Liquid Illuminator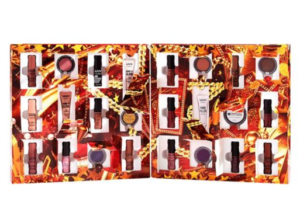 For anyone who wants to take their winter makeup looks to the next level, look no further than NYX's Gimme Super Stars calendar! This calendar offers 24 products for less than £60, which works out to some serious savings on their iconic products. Featuring lip glosses, eyeshadows and highlighters that are sure to wow at your office party, you won't want to miss out on this.
Holy Grail Item: Sleek i-Divine Palette Level Up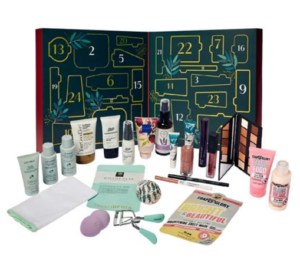 Want to look good and feel good this holiday? Then the Macmillan advent calendar is the best choice. For every calendar bought, a portion of your money will go towards Macmillan Cancer Support, so you can spread the love in December while also bagging some seriously good beauty finds. With products from Liz Earle, Sleek, Soap & Glory, and loads more, you'll definitely feel pampered all the way to Christmas!
Holy Grail Item: Benefit Hoola Bronzer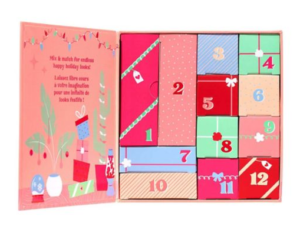 Benefit has so many holy grail products, it was almost impossible to select just one from the list! In this calendar, you'll get a go at so many of their iconic products, including four of their amazing mascaras. Although this may seem pricey for 12 products, this calendar has a value of £132.46, so this is an amazing deal. Discover some new makeup faves, or share them around your friends and family to gain some do-gooder brownie points this Christmas.
Holy Grail Item: Charlotte Tilbury Kohl Eyeliner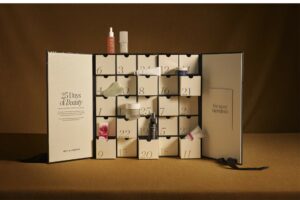 Now, this is the mother of all beauty advent calendars. Coming in at a staggering £255, this Net-a-Porter calendar is the most expensive choice on this list by far. But, with a value of over £1,700, how can you afford to say no? Featuring amazing products from the likes of Charlotte Tilbury, Sunday Riley, and Victoria Beckham, this is the ultimate 'treat yourself' splurge for December – but hey, it's only Christmas once a year, right?
Clara Heffernan
View more tips from Clara Heffernan