SHARE
Top 10 Best Beauty Boxes
There are so many options out there when it comes to beauty subscription boxes. It's easy to understand why they're so popular; you get to test out loads of new beauty and health products every month without the risk and cost of buying full-size items.
Not to mention the convenience of making new beauty discoveries without ever having to leave your own house. We've selected the top 10 best beauty boxes for you to test out – find the best one for you and start discovering new must-have products you'll swear by.
Pip Box – £25.99
Perfect for: the Eco Warrior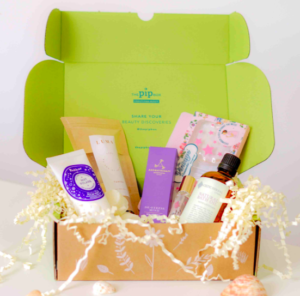 Pip Box curates cruelty-free, vegan beauty boxes every month. Featuring brands like Murad, Nip&Fab, and Nails Inc., Pip delivers high end and ethical products for a reasonable price. Plus, they guarentee you'll never receive the same product twice within twelve months, meaning you can rest assured that you'll get to consistently test brand new cosmetics you haven't tried before.
Every month's box has a specific theme, like Spring Essentials, Self Love, or Veganuary. There's loads of flexibility on offer, so you can skip a month, or look back through previous months and order an old box that you like the look of. It's pricier than some of the options on this list, but if you value Pip's ethical product choices, it's worth the splurge.
Perfect for: the Control Freak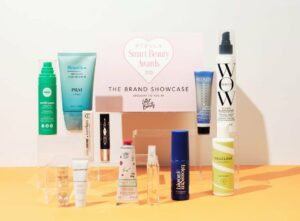 There are some beauty-lovers out there that can't stand the random suprises that subscription boxes offer. If you can relate, then Latest in Beauty is the perfect choice. Every month, you are able to select six unique products for your beauty box and tailor it to exactly what you're looking for. If you need some helpful recommendations, you can answer a few quick questions and they'll give you some top choices for what to add to your box. You can sign up to pay for 1, 3, 6, or 12 months, and you can unsubscribe up to seven days before your next payment is due.
Perfect for: the Perfume Connoisseur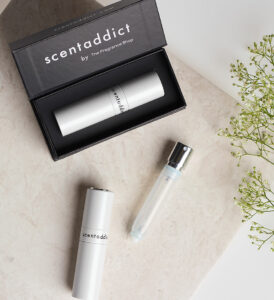 If skincare and makeup isn't your main concern, why not indulge in a curated box of new perfume testers and samples? Take the Fragrance Shop's quiz to find some new scents to try, including a 'wild card' recommendation to spice things up! You can get £12 off a full-size fragrance if you find your perfect scent match. You'll be able to order a one-off box or cancel your subscription at any point.
Perfect for: the All-Rounder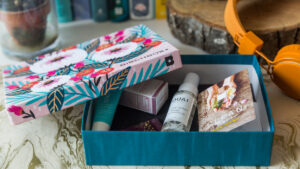 Birchbox is one of the big hitters when it comes to beauty subscription boxes, with over a million subscribers worldwide. They have really honed their skills at curating personalised beauty picks for every user at a reasonable price. These boxes have a great mix of makeup, skincare, beauty tools, and haircare, making them an excellent choice for anyone looking to test out a bit of everything. This month also includes a free makeup bundle with code 'NOVEMBERGIFT' – what could be better?
Perfect for: the Beauty Fanatic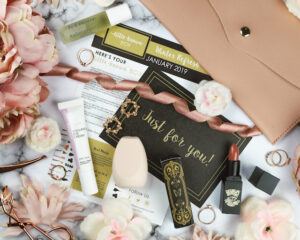 Feel like you know all there is to know in the beauty world? Already tested out all the products under the sun? Well, Little Known Box is here to change your mind. Curating products from small, upcoming brands, Little Known allows you to select 1, 3, or 6 months of beauty boxes and test out new products that you've likely never heard of. If you're ready to branch out and find something completely new, this box the perfect choice!
Perfect for: Value-for-Money Aficionados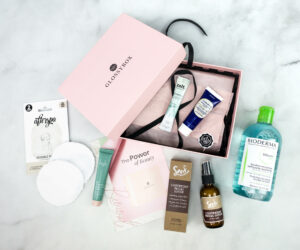 Glossybox has been in the game for a long time, founded all the way back in 2011. In this time, they've delivered roughly 11 million beauty boxes worldwide. If you're looking for big brand products and great value for money, Glossybox is a great choice. This month's Beauty Desires box has a value of over £50 and contains at least 4 full-sized products that all revolve around timeless beauty and sophistication. To get your first box for just £11, use code 'GLOSSYBLOG' at checkout!
Perfect for: the High-end Princess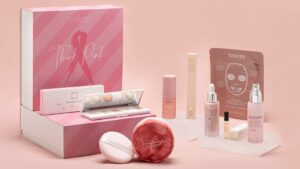 Cohorted Beauty wins Best in Show when it comes to luxury beauty splurges. With a guaranteed value of over £100 every month, this beauty box is for those looking to make serious investments in their cosmetics. Featuring brands like Huda Beauty, Benefit and Nars, you won't be disappointed by what you receive every month. If you're looking to treat yourself, look no further than Cohorted Beauty. You can pause or cancel your subscription whenever you want and you'll even receive discounts on high-end products every month.
Perfect for: the Hair Guru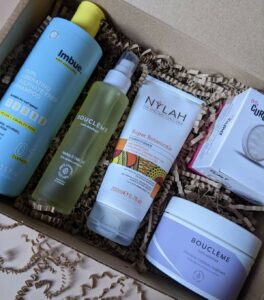 For girls with natural hair, trying to find hair products that work can be a total nightmare. Curls Club takes the stress out of wash day by working with experts to curate all the best products on the market. Choose a box based on whether you want moisture, definition, or just an assortment of great picks. With stellar reviews, you can trust that you'll receive great, full-size products for a fraction of what they're worth when you buy a beauty box from Curls Club.
Perfect for: the Skincare Fanatic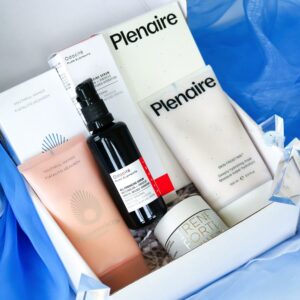 A box from Mintd is undoubtedly a big splurge at £70, but with a total value of £279, you're definitely getting a lot of bang for your buck. Mintd is the perfect choice for anyone who's obsessed with all things skincare; featuring brands like Kate Somerville, MZ Skin, and Sunday Riley, you'll feel well and truly pampered. You can take a quiz to ensure you get curated items every month. There are loads of different ordering choices to suit your lifestyle and budget, so you can make Mintd work for you.
Perfect for: the Big Brand Lover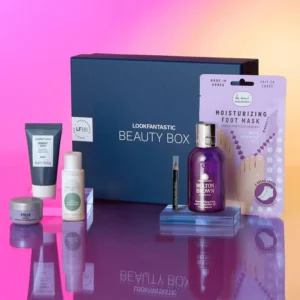 Look Fantastic is mainly known for offering great beauty offers, but their beauty boxes contain amazing big-name brands. If you sign up for a 12-month subscription, you'll save more by paying just £13 for each box, and you can get your first box for just £10 with code TREATBB. This box is an excellent choice for anyone just branching out in the world of beauty and looking to discover some new cosmetics!
Clara Heffernan
View more tips from Clara Heffernan