SHARE
Top 10 Beauty Loyalty Schemes You Should Join Today
When it comes to beauty bargains, reward schemes are an amazing way to get exclusive discounts, early access to sales, and even free products to test out. Beauty brands love to encourage loyalty amongst their customers by setting up newsletter subscriptions, so you can take advantage of everything they have to offer. We've rounded up the top 10 beauty loyalty schemes you should join today – sign up to these for the best discounts available!
Lancôme – Get 15% off your order! 
Lancôme offer so many high-end, luxury products, but they can be pretty expensive when you reach the checkout. When you sign up to the Lancôme newsletter, you'll get 15% off your next purchase. After this, you'll also have access to exclusive private sales and new products. So sign up today and use your discount on their Advanced Genifique Serum – you won't regret it! Just scroll right down to the bottom of their homepage and you can enter your email into the box available.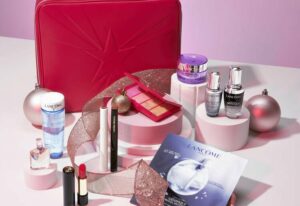 Cult Beauty – get 15% off your order! 
Cult Beauty offers a whole array of skincare, makeup, and haircare products and tools. Like a beauty hall of fame, Cult Beauty curates the best picks of high-end and affordable items for you and takes the hassle out of shopping for new beauty products. When you sign up to their newsletter, you can get 15% off your order. Plus, Cult Beauty will keep you up to date on all the hottest product drops, restocks, and sales.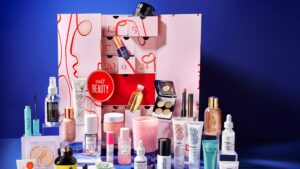 L'Occitane – Get 10% off your order! 
L'Occitane offers an immediate 10% off for anyone who signs up to their newsletter. Plus, you can continue to get exclusive offers and news about the latest L'Occitane products. If you're looking for a gorgeous Christmas present for a sister, friend or parent, their gift section offers a range of amazing gifts at a ton of different price points, so you can treat the people you love this year, regardless of your budget. While you're on their website, have a go at their advent calendar that brings you new offers every day in December!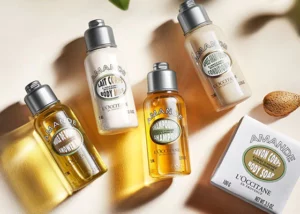 Look Fantastic – get 15% off your next purchase! 
Look Fantastic carry over 22,000 products, from luxury brands like MAC and Yves Saint Laurent, to more affordable options like NYX and Revolution. As well as all their other amazing deals, you can get 15% off your next purchase when you become a Look Fantastic VIP and sign up to the Look Fantastic newsletter. Sign up to and use this offer on your next beauty haul!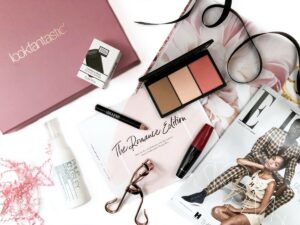 Revolution offer so much amazing and affordable makeup, skincare, and hair products. Their Conceal and Define Liquid Concealer is allegedly a great dupe for Tarte's Shape Tape, and professional makeup artists swear by their translucent setting powder, which costs just £6! Even better, signing up to their newsletter will get you an instant 10% off your next purchase, so make sure to subscribe before you check out.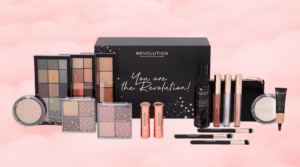 GHD – Get 10% off your order! 
GHD are famous for their iconic hair tools, but they can cost an awful lot of money. If you're planning on treating yourself or someone you love this Christmas to a new hairdryer, straightener, or curling wand, sign up for GHD's newsletter to get 10% off – every little saving helps during the festive season!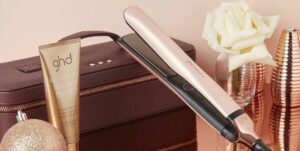 La Roche-Posay – get 10% off your next purchase! 
Dermatologists all over the world swear by La Roche-Posay for anyone suffering from a damaged moisture barrier. Their products are gentle, soothing and free from nasty fragrances, colors or additives. When you sign up to their newsletter, you can enjoy 10% off your next purchase – so treat yourself to some luxury skincare at a discounted price. Just click 'Email sign up' on the top right-hand side of their home page.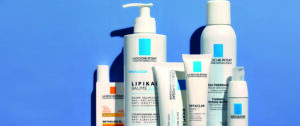 Benefit – Get £5 off your purchase + 10% off! 
Benefit's fun beauty products are always in high demand – but are you taking advantage of all the amazing loyalty schemes they have to offer? Subscribe to their newsletter for access to their most recent products and exclusive deals. Also, if you recommend Benefit to a friend, you can give them £5 off their purchase and get £5 off yours too. Even better for young readers –  if you're under 26, you can get 10% off your purchase! They offer all these deals at the bottom of their homepage, so just scroll down and see what you're eligible for. Here, you can also enter your email where it says 'Stay in Touch' to subscribe to their emails!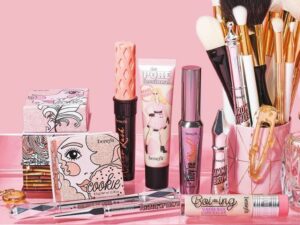 Estée Lauder – Get free points plus 15% off purchase! 
Estee Lauder have an amazing point system that allows you to earn rewards and discounts every time you buy from them. You will earn a point for every £1 you spend, plus extra points when you write product reviews. Depending on how many points you have, you can earn free samples, birthday treats, and even a free full-sized product! Join today for an immediate 15% off your next purchase and start earning points today.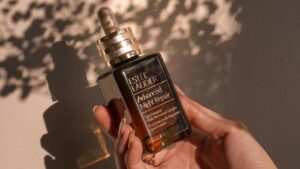 For luxurious skincare, Crabtree & Evelyn is the best place to go, and when you sign up to their newsletter, you can get 15% off. For 50 years, Crabtree & Evelyn have been perfecting their skincare products, resulting in amazing formulas that hydrate and soothe tired skin. They offer a key worker discount, student discount, and you can get another 15% off when you refer a friend!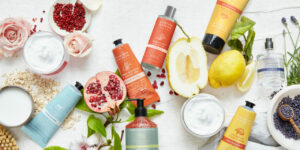 Clara Heffernan
View more tips from Clara Heffernan