SHARE
Top Tips for Getting Free Beauty Samples
It's not always easy to take care of your skin and try the newest makeup without spending a load of money. Rather than splurge on full-size skincare and cosmetic products, free samples are the perfect way to test out anything for absolutely nothing. But how do you go about bagging testers of high-end products without the high-end price tag? Here's a run-down of all the top tips for getting free beauty samples wherever you can!
There is always a surplus of freebies at beauty counters in any department store or large high street chemist. Skincare brands in particular often offer loads of samples to entice you to purchase more products; Clinique offers free 10-day foundation samples so you can test out the right shade for you, and Clarins is known for always having stacks of freebies on offer at their beauty counters! 
The best way to find out what is on offer is to ask anyone at the beauty counters. They'll often have no issue giving you some freebies to take home. The old saying is true – if you don't ask, you don't get!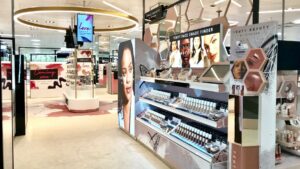 Sign up for Free Beauty Product Testing Panels
So many beauty brands offer product testing panels as a way of spreading awareness about new product lines and receiving useful feedback from consumers. Boots, Avant, and ThisWorks are just some of the many brands with active testing panels that recruit people across the UK to test out their products for free. Even better than just receiving samples, a lot of companies will send you full-sized products that you can keep after you have given your feedback! 
When you sign up for these panels, you will have to agree to give feedback in the form of surveys or reviews, but this seems a fair exchange in order to receive beauty products at no cost!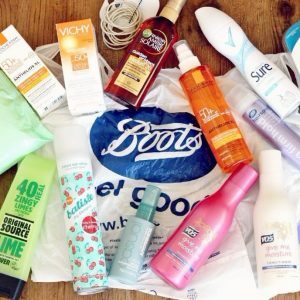 Grab a Freebie before you check out
Many beauty brands and retailers offer free samples as treats for purchasing through them. You might be hesitant to give this a try because you have to purchase something first, but pause and think of how much you spend on the essential toiletries on a monthly basis? Maybe you buy all your shower gels, deodorants, or razors at the supermarket, but if you purchase on a website like Look Fantastic you can get a free sample at the same time! 
When you spend £45 or more, you qualify for a free sample of your choice at checkout. It may seem like a lot, but once you start to add up the cost of all the bathroom essentials for a family, it is easy to reach! If you can afford to buy in bulk, it's a great way to stock up on essentials and pick up some beauty freebies too.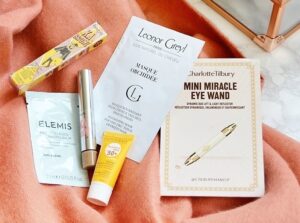 Reach out to your Favourite Brands
Almost every beauty brand nowadays has an Instagram, Facebook and Twitter profile, so don't hesitate to reach out and let them know that you're a fan of their products! You can then ask if they have any freebies or samples they would be able to send you. It is good to let them know that you are always willing to post about brands you love on your social media account – this way the company gets free promotion and you might get some free samples!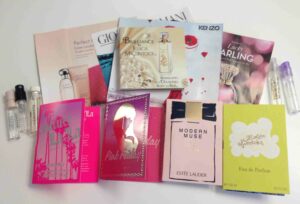 Be on the Lookout for SoPosts
SoPost is a company that focuses on delivering free samples to your door from major brands like L'Oréal, Yves Saint Laurent, and Jo Malone. There are no strings attached – no need to create a complicated account, fill in long forms or pay delivery fees; they really do offer free samples for everyone. 
However, SoPosts can be tricky because they are often promoted on web pages as adverts like the one seen below, which you could easily never stumble upon. This is where websites like LatestFreeStuff.co.uk come in handy. With so many freebie-hunters in the LFS community, webpages featuring SoPosts are often found and quickly shared around so everyone can get a free sample.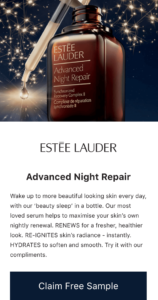 By signing up to receive notifications from LFS, you will be the first to hear about the best SoPosts available, so you'll never miss out on a free sample again!
Beauty and Home Club
Administrator
View more tips from Beauty and Home Club