SHARE
10 Fun St Patrick's Day Celebration Ideas for Kids
St Patrick's Day festivities are back in full swing this year and we've got some amazing ideas for how you can celebrate at home with your little ones. Gather up some cheap and easy materials to celebrate the big day with plenty of rainbows, gold coins, and leprechauns – the kids will love the chance to get crafty and you can join in too! Use our 10 fun St Patrick's day celebration ideas for kids to make the day really special.
Paper Shamrocks
Starting off with an easy one, all this craft only takes some green paper! Follow the tutorial and pop them in a cute jar or pot, or for a bolder look, thread them with some string and make a cute banner to hang across a fireplace or doorway.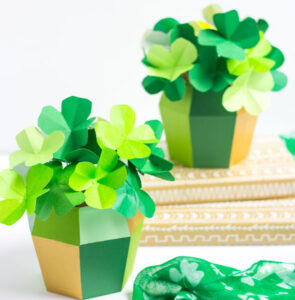 Get the tutorial here.
DIY Shamrock Balloons
For a party vibe, you always need balloons! Opt for this super easy DIY challenge to ensure you have the most glamorous decorations for any celebration you're having today or at the weekend. With just some tiny felt shamrocks and glitter, you can transform regular balloons into party-ready accessories!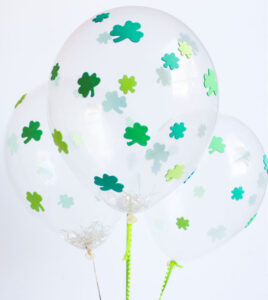 Find the tutorial here.
Paper Plate Rainbows
This one is perfect for little fingers. Just provide the paper plates and some easy crafting materials, and your kids will be making their own rainbows in no time. Join in and make a little competition of it – whoever makes the best paper rainbow wins some lucky chocolate coins!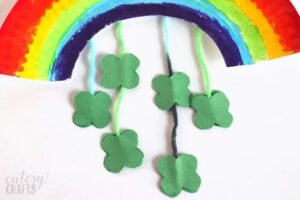 Find the tutorial here.
Irish Flag Mason Jars
Mason jars are the ideal base for so many DIY projects. This one needs just a little tape and paint, and you'll be left with the perfect rustic decorations for any themed party or dinner! They're adorable when filled with chocolate coins for a sweet treat, or with some white, green and orange flowers for a stunning table centre. Try it out and see what you think!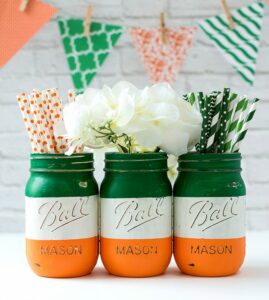 Find the tutorial here. 
Shamrock Wands
Have any fairy or princess obsessed little ones in your house? They'll love these adorable DIY shamrock wands! With just a few simple crafting materials, you'll have some super fun wands that are just as magical as the little ones you give them to!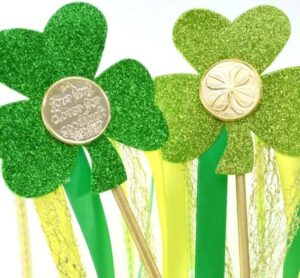 Find the tutorial here.
Shamrock Brooch
This DIY might take a little more effort than the others, but it is such a gorgeous addition to any outfit. Using felt and some simple sewing techniques, you can make this gorgeous brooch. Make them for yourself or as fun gifts for the whole family!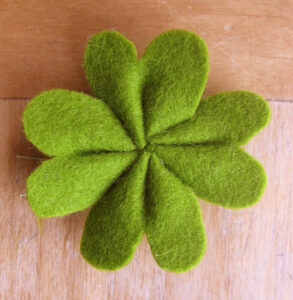 Find the tutorial here.
Irish Dinner Recipes
A great way to celebrate Irish culture this year is to try out some delicious Irish dinners. With so many to choose from, you're sure to find one that suits your family's likes and dislikes. These hearty meals are the perfect way to celebrate St Patrick's day this year!
Find some recipes here.
Shamrock Cupcakes
If trying out some authentic Irish recipes sounds a bit too daunting, you can always go for simple but delicious cupcakes! These make the perfect sweet treat for St Patrick's day, and your little ones will love having the opportunity to help out in the kitchen.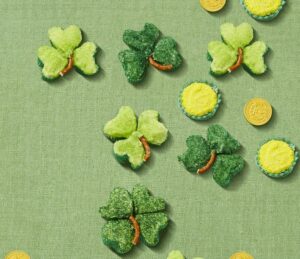 Find the recipe here.
Shamrock Slime
Are your kids crazy for the slime trend going on at the moment? If so, this is the perfect craft to get them engaged and excited for St Patrick's day! Jazz it up with glitter, beads and any other Irish-themed additions you can think of – this DIY is sure to be a hit!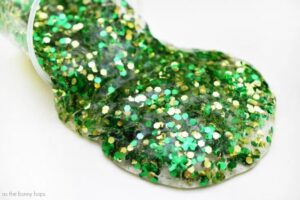 Find the tutorial here.
Shamrock Colouring Sheets
If you're looking for a more low-maintenance craft this year, don't worry – we understand that a whole evening of glitter, paint and glue isn't for everyone! Go for these chilled-out printable colouring sheets to keep the kids entertained this St Patrick's Day, and enjoy a night of relaxed fun.
Find the colouring sheets here.
Clara Heffernan
View more tips from Clara Heffernan