SHARE
15 Easy and Healthy Snacks your Kids will Actually Eat
Whether it's after school, a weekend afternoon, or a long road trip, kids will be desperate for a tasty snack to keep them energised. But it can be so difficult to come up with nutritious food that your kids will actually enjoy. Thankfully, we're here to help – we've got a great list of the top 15 easy and healthy snacks your kids will actually eat. Prep these whenever you get the time and keep your kids happy when they next get peckish!
Also, bear in mind that you don't need to make snacks from scratch every single day! Your time is likely scarce enough without dedicating thirty minutes to carving out fruit or spreading peanut butter on cucumbers. Don't hesitate to crack out the Babybels or crisp packets on your busiest days when you don't have any spare time. Just see these snacks as inspiration for whenever you have a spare minute to try out new recipes and want to broaden your children's diets.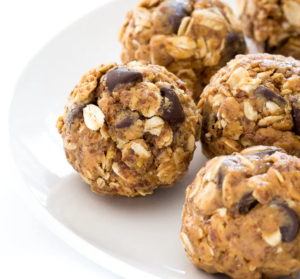 These are a delicious and protein-filled way to keep your kids energised, plus they only contain five ingredients! Pop these in a sandwich bag and bring them with you on the school run to keep the kids busy on the way to school, or pop them in their lunch boxes for a dessert-y treat.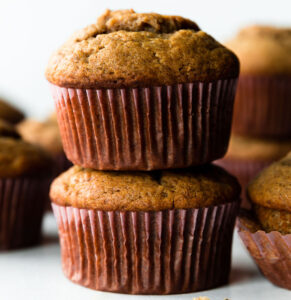 Okay, muffins don't seem like the healthiest snack you could find, but these ones are way healthier than the sugary supermarket options, plus they contain lots of fibre thanks to the bananas. Kids won't know the difference either, so you can sneak them a healthier alternative without them even realising!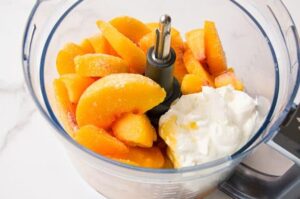 Homemade frozen yoghurt is the best healthy snack for a hot day, and you can whip it up so easily in your own kitchen. It's healthier than store-bought ice cream or sugary popsicles, plus you can customise it to your family's favourite fruits – try new flavours and see what is most popular!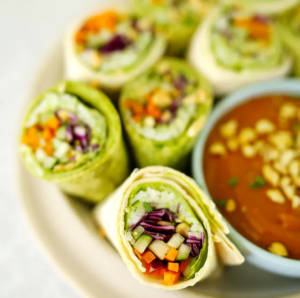 Getting your kids to eat raw vegetables may sound like an impossible task, but these healthy wraps are so tasty that even veggie-hating little ones can enjoy them. Their colourful appearance will be popular with younger kids, and you can add in any vegetables that you know your kids will like. Offer a tasty dip like hummus or garlic sauce to make it more appealing to any hesitant eaters in your house.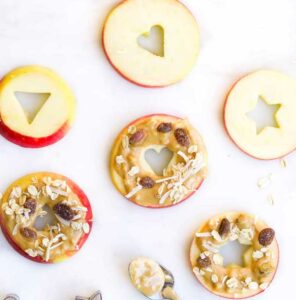 These are a fun novelty for little fingers to get involved with making and enjoying. Once you've cored the apples and laid them out, give your kids the option of what to spread on top – whether it's raisins, chocolate chips or coconut, let them make it their own so they can explore and try new things!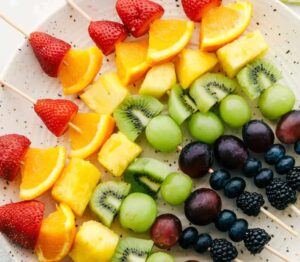 This is another way to let kids get involved and customise their own snacks. Once the fruit is all cut up and the skewers are laid out, you can let everyone make their own rainbow skewers with the ingredients they like most.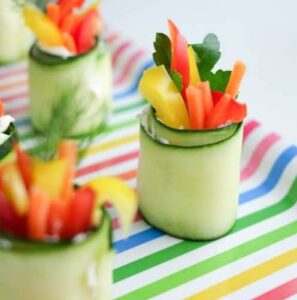 These cucumber rolls are fun to look at and even more fun to eat! The bright colours make these a great afternoon snack for a summer's day or a picnic, plus they're full of healthy veggies. They require no cooking, so they're super quick to whip up and require just a few cheap raw ingredients to make.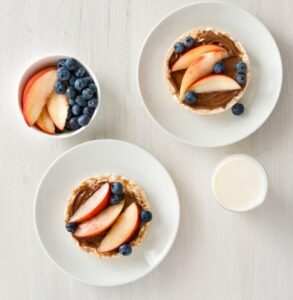 Okay, Nutella might not be the healthiest ingredient in the world, but when paired with some healthy fruit and fibrous rice cakes, you can have a fun and well-balanced dessert. Using all the different ingredients, your kids can decorate their own rice cakes with fun faces or designs to add some fun to mealtimes.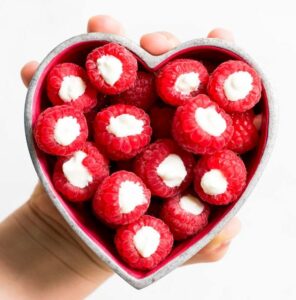 These raspberry and yoghurt bites are a tasty snack for all ages! They require virtually no cooking or prep, just wash your raspberries and fill them up with whatever yoghurt you love. For a fun mix, put chocolate chips in a few of them to add some extra sweetness.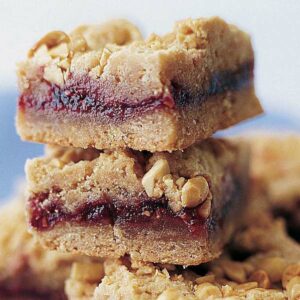 Peanut butter and jelly might be an American classic, but kids everywhere love this sweet and savoury combo. This snack requires some effort, but it's great if you get a spare afternoon to enjoy some baking. These would be a deliciously sweet addition to any lunchbox – just make sure you make enough for the whole family to enjoy!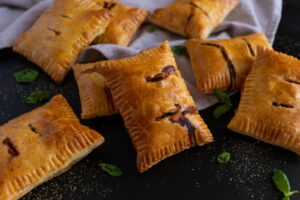 This is a more filling snack that could definitely pass as a tasty lunch for the kids. It may seem ambitious, but if you buy you're puff pastry from the supermarket, it can be really quick to make. Let your kids pick their favourite pizza toppings to go in them and they're sure to be a hit.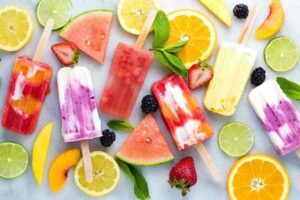 This is another great recipe idea for a hot summer's day. You may have to invest in popsicle moulds, but it's worth it if you make these over and over again this summer for the whole family. Experiment with different flavours and see what you love!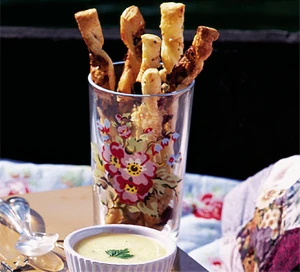 These are a popular snack for the whole family! Simple and quick to whip up, these cheese twists are the perfect accompaniment for a family movie night. Add a tasty sauce on the side for some added flavour, just enjoy them as they are.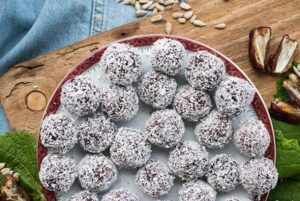 These are the perfect snack for an after-dinner treat on a weeknight. The sweetness of the dates combined with the healthy oats and bananas will make this a success with kids and parents, plus they're so quick to make.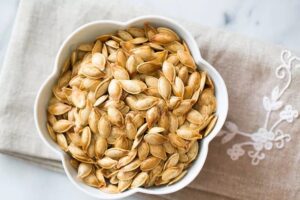 If your kids are craving crisps or salty snacks, try out roasted pumpkin seeds as a healthy alternative. These are sure to run out quickly if a bowl is left out on the kitchen table. They can be seasoned according to your preferences, and they can be enjoyed by the whole family!
Clara Heffernan
View more tips from Clara Heffernan