SHARE
How to Have the Best Festive Family Night In
As the Christmas nights get longer, it's so nice to curl up and enjoy a proper family night in! Whether it's watching movies, baking, or crafting together, Christmas is the perfect time to slow down and enjoy just being together. Cheap and simple nights in are ideal for cold evenings and small budgets, so you won't need to worry about splashing out on expensive events or nights out. To keep the kids busy and have some important quality time, we have collected our top tips so you can find out how to have the best festive family night in, so mark an evening on your calendar for some fun!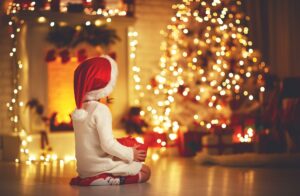 A Festive Film Night
For an easy, no-frills way to pass an evening, stick on a movie and curl up together on the sofa! Make sure to consider what audience you're dealing with – a kid's movie will be fun for the young ones in the room, but you don't want all the parents falling asleep when they have to watch Frozen for the 200th time. Choose a film that's fun for all the family – Christmas classics like 'The Grinch Who Stole Christmas', 'The Muppet's Christmas Carol', or 'Home Alone' are loved by audiences of all ages, so you can keep the whole family entertained all night!
Get Crafty
If you're up for something a bit more interactive, consider an evening of crafts to keep you busy. Whether it's something simple like paper snowflakes or far more ambitious projects like wreath-making, you can get the whole family together and enjoy getting creative together. Make some food, set up your crafts, and have some fun! Just be sure to be safe if there are small children involved – crafts that include sharp scissors or glue guns can be a recipe for disaster when little ones are around!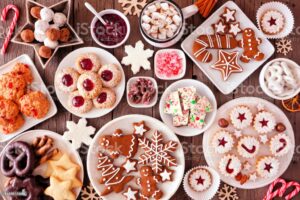 Ready, Steady, Bake!
A super fun and easy way to get everyone together is with some fun baking! You don't need to attempt anything insanely difficult; just some simple fairy cakes or biscuits are a lovely treat that everyone can enjoy making and eating. To add some festive cheer, pick up some cheap Christmas cookie cutters and host a competition to find out who can ice the most impressive festive biscuit. Even the grown-ups will be able to get into the spirit and play along all night!
Play the Night Away
Board games are a staple of Christmas nights with the family, but if you're sick of fighting with everyone over endless hours of Monopoly, maybe it's time to try out some new games. Articulate, Code Names, and Cluedo are all great options for a games night that the whole family can enjoy without chaos or arguments ensuing! If you don't want to shell out loads of cash on new board games, why not try some old-fashioned party games like Charades or Who Am I – these are sure to keep you entertained for hours without costing you a ton of money.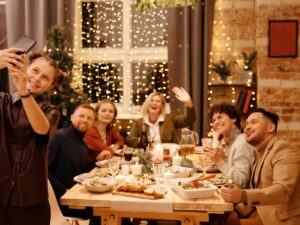 Cocktail Night
If committing to a whole night of baking sounds like a lot of mess, why not opt for a simpler drinks night? Find some simple cocktail recipes online and, if you want to get the kids involved, browse a few mocktail recipes here for them to make themselves. The kids will love feeling like they're included in the fun, and you get to enjoy some cocktails with the family too! If you want to add even more fun to the evening, add a theme – pyjama party, 1920s, Christmas jumpers – the list is endless! Dress up for the night and test out some new drinks recipes to use on New Year's Eve!
Clara Heffernan
View more tips from Clara Heffernan