SHARE
The Six Best Ways to Spruce up your Home in 2022
When January rolls around and all the Christmas decorations have been stripped away, your home might be left feeling a bit dull or lacklustre. Maybe the rooms you decorated all those years ago are starting to look a little dated, or the colours are fading. A whole renovation might be great, but it's so time-consuming, not to mention exhausting and often very expensive. Thankfully, we've created a list of the six best ways to spruce up your home in 2022 with minimal cost and effort – read on if you're ready to switch things up!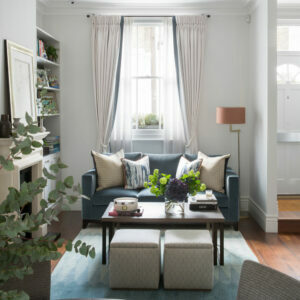 Rearrange the Room
This first tip requires no new purchases or massive overhauls – all you need to do to make a room feel completely new is have a go at repositioning the existing furniture. It's such a quick and simple way to reinvigorate a room, and all it takes is a bit of legwork. Rope in the family to get involved with sharing ideas, switching things around and looking at the room with a new perspective. 
If you're struggling to envision a new layout for the rooms in your house, it's worth doing some research into the ancient eastern practice of Feng Shui. Following all the principles of Feng Shui might be a little difficult, but adopting some of the ideas can really help to create flow and balance in your house. Check out some top tips here to bring your home some serenity. 
Add a Lick of Paint
The best way to reinvent a room is to add a new splash of colour on the walls. Yes, repainting a room can be a huge amount of effort, but we've got some ways for you to bring a bit of colour to your home with minimal effort. Rather than investing loads of time and money into repainting the entire room, select a feature wall or chimney breast to paint with an accent colour, while leaving the rest of the room as it is. Repainting a small section of a room can be done in one weekend if you work speedily – just make sure to cover all your furniture to ensure a clean job.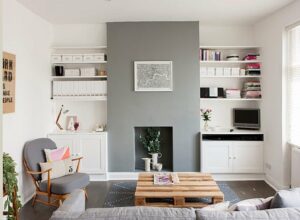 Get Artsy
A really fun way to personalise your home is with some wall art. It might seem like an expensive option, but you can actually get artwork online for great prices, so you can bring some life into your room at a minimal cost. Fy.com is a great place to start; there are tons of different canvas prints to choose from, most of which cost less than £50. Whether you're going for something cool and trendy, or more fun and humorous, there will definitely be something for your home.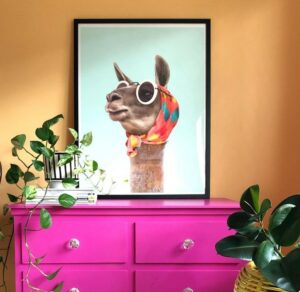 Bring in Accent Colours
If you feel that your room is looking flat or plain, you might not be using a diverse colour palette in your interior design. Although it's often good to keep rooms neutral so they can be easily adaptable, sometimes it leaves the room feeling lifeless.
If this is the case, it might be worth it to invest in some bold accent pieces to bring some colour to your home – think of rich jewel tones, like emerald green or vivid orange. These pieces do not need to be expensive; a few throw pillows, a fun art print, or a bold table lamp can liven up corners of your room and freshen them up, leaving your room looking as good as new! John Lewis' Anyday range offers some great examples of bold but simple pieces that will brighten any room.
Improve your Storage Solutions
For loads of homes, clutter is the biggest eyesore. Whether it's kids' toys, TV remotes, or shoes scattered across the floor, it's super frustrating to constantly be picking up after everyone. Perhaps you have loads of blankets or pillows that end up chucked everywhere; a wicker hamper slotted under a coffee table is a sleek and subtle way to store these winter layers without even thinking about it. To remedy this, there are so many different storage solutions available, and they can look super cute in your living spaces. H&M Home have an entire section dedicated to storage, and so much of it is super stylish and cheap.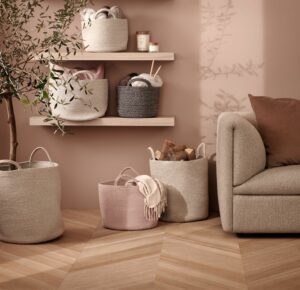 Fill it with Photos
If you feel that your home is lacking a personal touch, an easy remedy is adding your favourite family snaps from over the years to areas where they can be admired. It doesn't need to cost a ton for you to get family photos printed; Photobox offers photo canvases for as little as £10 each with seasonal discounts, so you can spruce up your house by displaying your favourite family memories everywhere!
Clara Heffernan
View more tips from Clara Heffernan