SHARE
10 Best Beauty Influencers to Follow
The beauty world is so vast, sometimes it's difficult to know where to look for great tips, advice and recommendations. Social media platforms like Instagram and TikTok can help us to find new products that are perfect for us, and influencers on these platforms are there to help us navigate our way through all things beauty, fashion, and wellbeing. We've rounded up 10 influencers for you to follow so you can broaden your beauty horizons!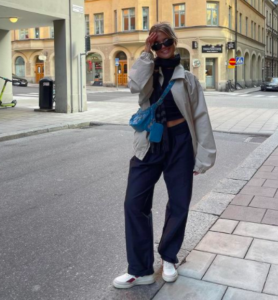 Big on: Instagram
Perfect for: Fashion Aficionados
With almost 2 million followers on Instagram, Swedish-born Matilda Djerf serves up amazing looks with Scandi-style influences and aesthetically pleasing photos. If you're looking for fresh fashion inspiration or a tutorial on how to achieve stunning blow-out waves, she's the influencer for you. Drop her a follow to brighten up your Instagram feed and bring some cool vibes to your wardrobe.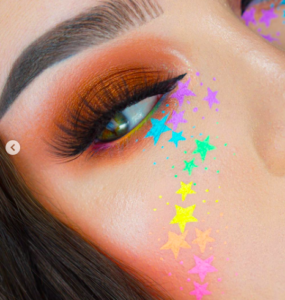 Big on: TikTok
Perfect for: Eyeliner Pros
With half a million followers and over 6 million likes on TikTok, Jessica delivers amazing eye makeup looks that will amaze you. Intricate detail, vivid colours, and beautiful lines result in phenomenal tutorials that are so much fun to try – although it might take a while to be as good as Jessica's looks! She can recommend all the right products and tips you need to achieve makeup as flawless and sharp as hers, so you can look amazing too!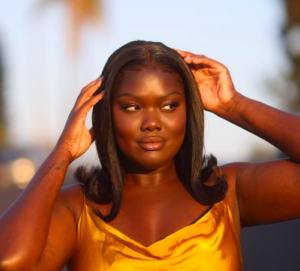 Big on: YouTube
Perfect for: Product Recommendations
Nyma started her YouTube channel back in 2017 with a series called 'The Darkest Shade', where she tests the darkest shades on offer from a whole range of brands and gives honest reviews on what makes the cut and what doesn't. Her channel offers really useful tips while also educating on super important issues like racism, colourism, and inclusivity in the makeup world. Drop her a follow for killer nail inspo, dewy skin how-tos, and loads more!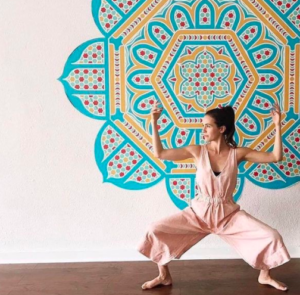 Big on: YouTube
Perfect for: Zen Seekers
With over 10 million YouTube subscribers, Adrienne is probably the biggest name in the world of yoga. Whether you're a total novice or a yoga expert, Adrienne has loads of tutorials and lessons to help you find inner peace and improve your fitness. Even just 15 minutes in the morning can change your whole outlook and incorporate tranquility into your life.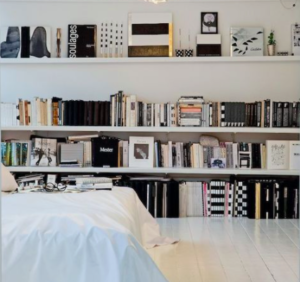 Big on: Pinterest
Perfect for: Sleek Aesthetics
Veanad is the best place to find sleek aesthetics in architecture, fashion, and lifestyle. With over 5 million followers on Pinterest, you'll be able to find inspiration for all aspects of your life – so follow and start pinning your favourite looks!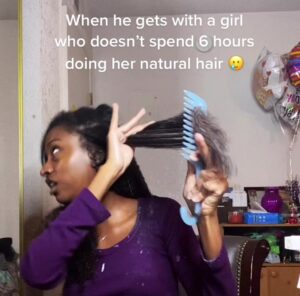 Big on: TikTok
Perfect for: Natural Hair Looks
With over 2 million likes on TikTok, Destinee serves up amazing tips and tutorials on taking care of natural hair. Her wash day tutorials, haircare hauls, and product reviews will guide anyone who's looking for help and advice on how to care for their natural hair. Plus, some of her content is so funny – you'll love to follow her and laugh along with her videos!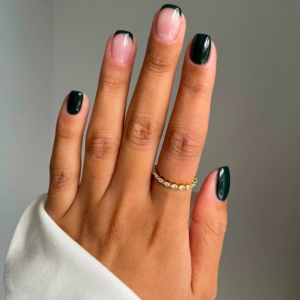 Big on: Instagram
Perfect for: Nail Fanatics
Iram, a manicurist to runway models and celebrities alike, posts all her beautiful designs on her Instagram accounts for her followers to admire. With over 60,000 followers and a TikTok account that is rapidly gaining followers, Iram curates her account beautifully and answers her followers' questions in the highlights section of her Instagram.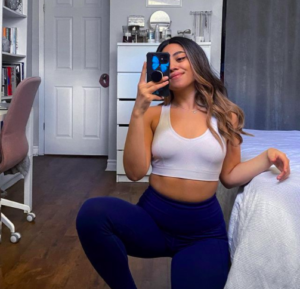 Big on: TikTok
Perfect for: Wellbeing Tips
Canadian influencer Elicia offers a path towards weight-loss and fitness with a focus on self-love and self-esteem. While encouraging eating well and exercising, Elicia focuses on the motivation for these goals, and reinforces the point that staying mentally healthy is the most important priority. Self-care should be at the heart of all our workout routines, and Elicia champions this across all her content.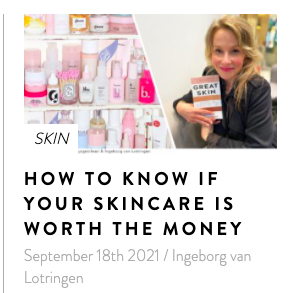 Big on: their website – getthegloss.co.uk
Perfect for: the budget-savvy stylist
This might not technically count as an influencer, but Get the Gloss offers expert advice on all things makeup, health and wellness, and their section on budget beauty offers amazing finds from the high street. They can give great tips and advice, as well as telling you what items are worth splashing out on, so check them out!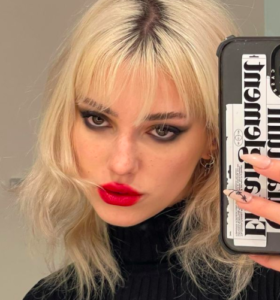 Big on: TikTok
Perfect for: Glam Lovers
Danielle's fun and trendy videos have a total of almost 70 million likes on TikTok, and her cool New York looks are an amazing source of inspiration for anyone who wants a fun, glam makeup tutorial. Her bold eye looks would be perfect for a Christmas or New Year's Eve party, so get practicing!
Clara Heffernan
View more tips from Clara Heffernan