SHARE
Best Buys To Keep You Warm In January
As the cold weather continues to bite this January, maybe you're looking to spruce up your wardrobe with some cosy knits or comfy jumpers. You might already be thinking ahead to summer, but winter doesn't technically end until mid-March, so there's plenty of time left to stock up on some cold-weather pieces. But remember, staying warm never has to come at the expense of looking stylish, so we've rounded up the best buys to keep you warm in January.
Beanie Hats
A beanie may seem difficult to make stylish, but when styled with the right outfit, they can look fun and youthful and edgy, while also keeping you warm. With the latest trend of checkerboard patterns, this beanie from Collusion at ASOS will keep you current and cool without breaking the bank. If you're looking for more of a classic and hard-wearing choice, perhaps the North Face's Salty Bae beanie is the way to go. At almost £30, it is a steep investment for a beanie, but it's sure to keep you warm, and its neutral colour will ensure you can style it with any outfit. 

Slankets
For those cold nights curled up on the sofa watching a film, a slanket is the perfect companion. With all the warmth of a blanket and the convenience of added sleeves, you can move around and stay warm at the same time. There are loads available to buy online – we've picked out this one because you can choose from loads of fun patterns and designs. It's also machine washable and has a front pouch to keep your phone close by!
Trench Coats
If you're looking to invest in a coat this winter, a trench is a wonderful way of staying stylish and keeping warm all through the colder months. Perfect for transitioning from the office to a night out, trench coats are versatile and sophisticated, and there's plenty available out there at loads of different price points. If you're able to splash out, this borg trench from ASOS is perfect for a trendsetter – make sure to opt for the 'tall' option to really make a statement. If you're looking for a cheaper, more classic choice, opt for Boohoo's classic trench in the shade stone. Either way, a trench is an absolute must this season, and it'll keep you looking sleek and sophisticated too.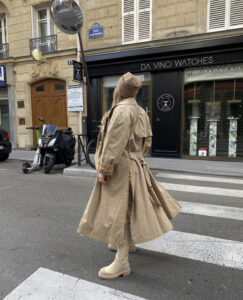 Thermals
It may be a boring one, but thermals are key to any layered look, plus they can keep you seriously warm on a cold winter morning. You can pick up some thermals from plenty of good outdoor clothing shops, but the big name brands will often cost you a ton just for one or two polo neck tops. The more cost-effective choices can be found at M&S – for just £12, their Heatgen polos are super soft and come in loads of different colours. Perfect for layering under any jumper or t-shirt on a chilly day, you'll feel the benefit of these in your wardrobe for many winters to come.
Knitwear
If you've been relying on your novelty Christmas jumper to keep you warm so far this year, it might be time to splash out on some new knits. Pop along to your nearest Primark to snap up some cute knitted cardigans and jumpers, like this heart v-neck. If you're looking for something a little more traditional, head to John Lewis and pick up this simple but bold cashmere jumper for only £44.50 – an absolute steal for pure cashmere! There are a ton of different colours to choose from, plus these jumpers can be styled a million different ways, so they'll keep you stylish for the whole winter.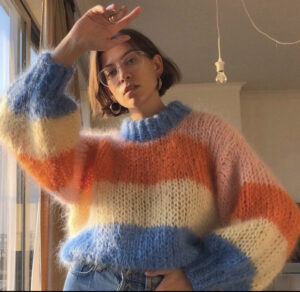 Knit Dresses
It's always impossible to find a chic outfit to wear for a special occasion during the winter – seventeen layers and bundles of scarves and gloves don't make for the most glamourous outfit. A simple knit dress is the perfect solution. You can stay warm while also looking sleek and sophisticated for a night out. This River Island midi knit dress is perfect for a day-to-night look; style with a pair of dark boots, a long coat and a loose scarf for a chic and stylish outfit.
Clara Heffernan
View more tips from Clara Heffernan