SHARE
15 Easy Make-Ahead Breakfast Ideas
Mornings can be a hectic time in any household. Amidst school runs, buses to catch, or last-minute errands being done, it seems like there's no time to even consider eating breakfast! Thankfully, we've got a list of 15 easy make-ahead breakfast ideas for all different preferences, dislikes, and dietary requirements. Test these out with your family to see what's most popular!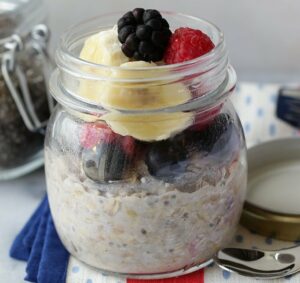 Overnight oats are a great healthy option for anyone in a rush. When combined with berries and bananas, oats are a delicious morning meal that will keep you going right through until lunch. If you're really pushed for time, prep these the night before, then just grab one on your way out in the morning and eat on the go!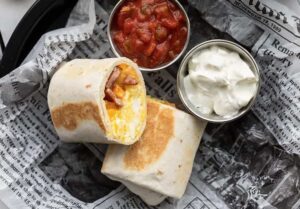 Burritos and wraps are a great option if you want a really hearty breakfast in minimal time. Just make loads of these on a Sunday night, then pop them in the freezer and take one out every day to thaw in the fridge overnight. Then, just pop them in the microwave for a few minutes until they're heated all the way through, and you've got a tasty breakfast ready in minutes!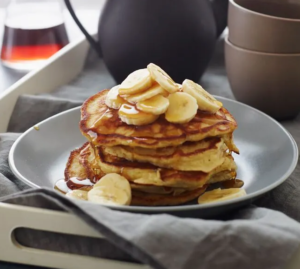 Pancakes may sound like a huge chore for a weekday morning, but these simple banana pancakes are a quick and easy way to have a luxurious breakfast in record time. Just make the simple batter the night before, pop it in the fridge, then in the morning, fry them up and go! Keep it simple with maple syrup or sugar on top, or even a few fresh strawberries for an added healthy bonus.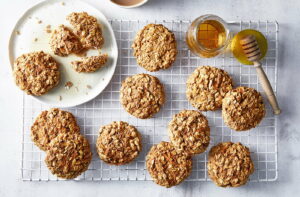 These breakfast cookies will definitely be a hit with any kids in your household. Imagine all the convenience of a biscuit, but combined with healthy ingredients like oats, bananas, and apples – that's the joy of a breakfast cookie! Learn how to make these and put a spring in your step in the morning.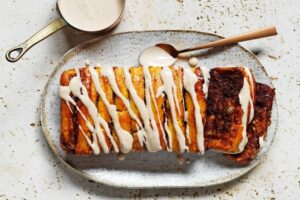 This is a super easy and long-lasting breakfast meal that all the family will love. Pair a slice of this delicious cinnamon loaf with a piece of fruit to create a nutritious and simple breakfast that you can take to work with you.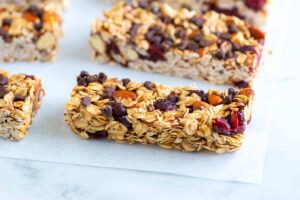 Granola bars are a delicious snack you can eat at any point in your day, but they're especially convenient for a quick breakfast fix! The great thing about this recipe is that it can be tweaked and personalised based on all your favourite flavours – the sky's the limit!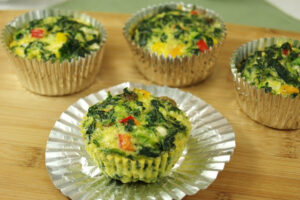 If you're looking for a good savory option, these nutritious quiche cups are an easy and delicious choice. They're so convenient to grab as you rush out the door, plus they contain plenty of veggies to keep your energy up all morning – give them a go and see what your family thinks.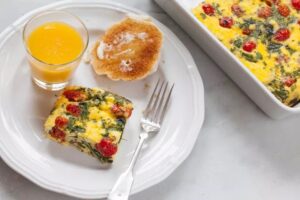 If you're a fan of omelets but find you don't have the time to whip them up first thing in the morning, these simple frittata squares are perfect for you. Bake your frittata in a big dish on a Sunday night, then just divide it up into single portions and reheat in the microwave throughout the week.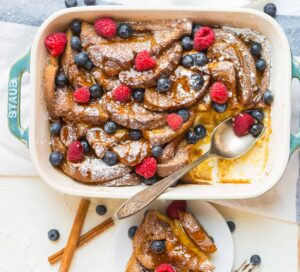 This simple French toast recipe is sure to be a hit with everyone in your house, and it's super easy to make too! Make it all the evening before, then just pop it in the oven for twenty minutes in the morning – top with some fresh fruit and you'll have a delicious breakfast to keep you going all day!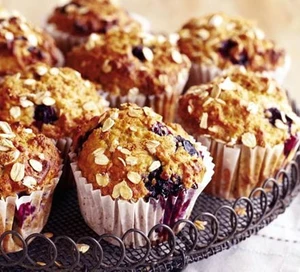 Muffins are always an easy and crowd-pleasing option for the whole family. This particular recipe contains blueberries and bananas, but you can experiment with lots of different options, including savory ingredients. Grab one of these for breakfast or just take it as a healthy snack for the day.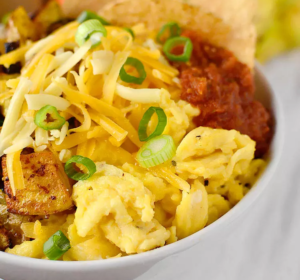 Breakfast bowls are an amazing way to get a hearty meal sorted with relatively little effort. Sort out all the individual ingredients the night before, then pop them into individual bowls and keep them in the fridge or freezer. Reheat when necessary, then top with some fresh avocado for a delicious and healthy breakfast.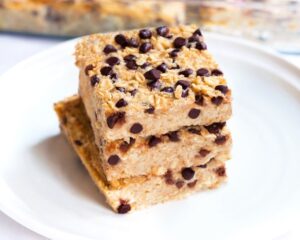 These delicious chocolate chip breakfast squares are an excellent fibrous breakfast, plus they only require seven ingredients to make. Whip up a batch in twenty minutes and you'll have delicious on-the-go breakfast for a whole week – although you might have to make extra batches once your family realise how delicious they are!
This one might seem insanely simple, but it's worth bagging up individual portions of smoothie ingredients to chuck into a blender in the morning. Faffing around with different amounts and proportions can take ages, so by sorting out all your ingredients the night before, you can put them in your blender and add your milk, water or juice to get the perfect morning smoothie in half the time!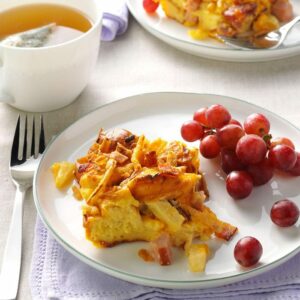 This could be an acquired taste, but if you're a fan of Hawaiian pizzas, you'll love this easy breakfast bake. Combine sweet pineapple with savory bacon for a unique spin on a breakfast classic. Prep everything the night before and just portion it up in the morning and reheat for a tasty morning meal.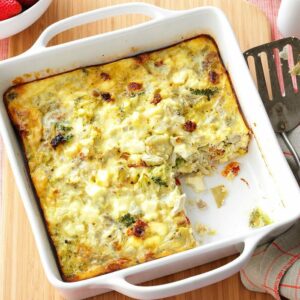 Get some delicious Greek flavours into your breakfast with this simple casserole recipe. Mix up all your fresh ingredients and cook for 50 minutes, then just divide up and freeze if needed – it's so simple!
Clara Heffernan
View more tips from Clara Heffernan