SHARE
5 Ways To Save Money On Cleaning Products
Cleaning has never been so cool, with Mrs Hinch and an army of other cleaning experts taking over social media. But keeping your home sparkling can be an expensive task. Here are some of our top tips for saving money on cleaning products, so you can keep your house spick and span for less.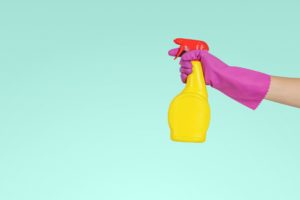 Buy in bulk
Take to eBay, Costco or Amazon to stock up on cleaning items you know you'll use in bulk. You can often get huge discounts compared to buying these products individually, and best of all, you'll save yourself countless trips to the supermarket. All you need is somewhere to store them: consider cleaning out a cupboard in your kitchen or under your stairs to keep products out of the light and sun so they can last as long as possible.
Get rid of disposable products
Not only are disposable products such as gloves or brushes more expensive than traditional supplies, they are also worse for the environment. Ditch them in favour of non-disposable products such as washable washcloths and rubber gloves and you'll save money and the planet.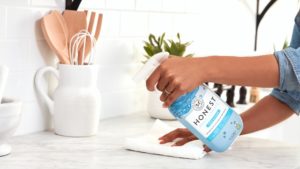 Buy own-brand products
It's tempting to buy well-known brands of cleaning products, especially when they're on offer or there's a sale at your supermarket, but train yourself to always opt for the own-brand options. More often than not, they work just as well as fancy brands and cost a fraction of the price. To reassure yourself, check and compare the ingredients before buying.
Use what you have
Run out of bathroom cleaner? Use what you have rather than buying new products: simple dish soap or washing up liquid can simply and easily remove a multitude of spills and stains without damaging surfaces – and it's cheap, too.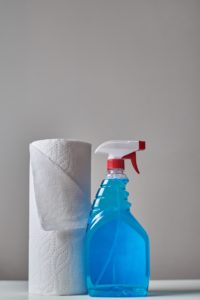 Make your own products
Follow cleaning influencers, watch videos on YouTube and do a quick Google to find inspiration on how to create your own cleaning products for less. Simple ingredients such as vinegar, lemon, baking soda and even coca cola can often be combined and used as homemade products that clean just as efficiently as store-bought brands.
Debroah
View more tips from Debroah