SHARE
How to Find the Perfect Perfume
Let's face it; everyone wants to be 'That Person' who has their own iconic signature scent – something that matches your personality and leaves an air of mystique or intrigue whenever you walk past. The world of perfume can be daunting and stressful at times, with so many different options and price points out there, it's easy to become overwhelmed. Thankfully, we've got an easy guide for how to find the perfect perfume right here.
If you're unsure of what type of fragrances you're into, it's so difficult to know where to start. If you're not sure about what you're looking for, we've compiled an easy list of recommendations for all ages, budgets, and personalities, so read on and conquer your perfume anxiety!
Top Notes, Base Notes, and Heart Notes 
Before we start exploring what fragrances are right for you, it's good to know your perfume terminology. You don't need to become a top expert, but knowing some useful terms will really help you navigate the perfume world, particularly if you're shopping online, so start brushing up!
Top Notes – These are the first elements of a fragrance that hit you when you sample a perfume. Normally impactful scents like bergamot or citrus are top notes. They will normally fade to a gentler scent after a few minutes.
Heart Notes – These adorably named notes are also known as the 'middle notes' of a fragrance; once the top notes have faded slightly, you will be left with these. Often floral or fruity elements are heart notes. They will last on the skin for a few hours.
Base Notes – These are the deepest scents within a fragrance that last the longest on the skin. Vanilla or cedarwood are examples of base notes that will stay on your skin all day, even after the top and heart notes have faded.
Perfect for: The Indecisive Shopper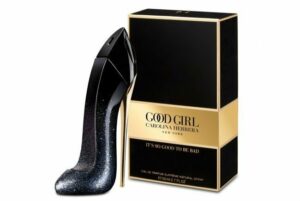 Are you a commitment-phobe when it comes to perfume? Scared to tie yourself down to just one signature scent? We understand, and we're here to help. As much as we'd all love to chop and change between 100 different perfumes, most of us simply do not have the budget for that. As a result, you may need to compromise and accept that one perfume will have to do. In this case, Carolina Herrera's Good Girl is the perfect versatile fragrance for you. With light top notes of almond alongside base notes of seductive vanilla, this perfume unites dark and light elements to make it suitable for any occasion. For the ideal day-to-night perfume, look no further than this complex scent.
Perfect for: The Mum Friend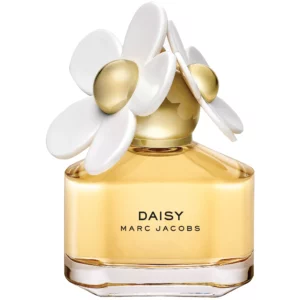 This is the perfect scent for anyone who really has it together. You know that friend who throws on a pair of jeans and a plain white top, but it looks chic rather than boring? Or that friend who always has a portable charger on a night out in case you need one? Well, this fragrance is for her. With berry top notes, a heart of jasmine, and a base of sandalwood, this stunning fragrance is simple but so radiant and full. You'll feel like a ray of sunshine with this optimistic scent, so even if you're not the mum friend yet, there's no reason you can't act like her!
Perfect for: The Girlboss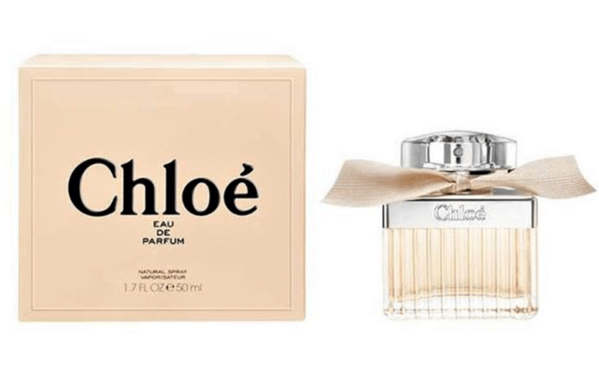 It can be really hard to figure out what fragrances are appropriate for the office. You don't want something too young and girly, but you also want to avoid sultry and strong fragrances that will overwhelm anyone within a six-foot radius of your office. An ideal compromise is Chloé, an Eau de perfume with rose and peony notes that give off a light, airy vibe. But base notes of amber reveal some hidden depths to this fragrance that prevent it from becoming overly sweet or girly. This gentle fragrance will be perfect for any office and will imbue you with a calming, floral vibe that your coworkers will love.
Perfect for: The Sultry Siren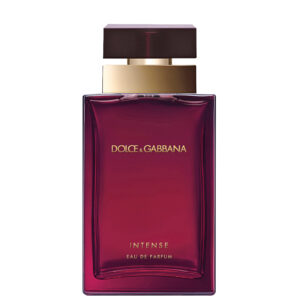 This perfume is the ultimate sexy scent. With top notes of mandarin and neroli, opening up to heart notes tuberose, and a base note of deep sandalwood, this scent is the equivalent of a red slip dress and heels – you'll feel like an irresistible goddess after a spritz of this enchanting fragrance. But remember – with great power, comes great responsibility, so don't waste this fragrance on a day at the office; save it for your most seductive evenings to ensure maximum effectiveness.
Perfect for: The Vacation Queen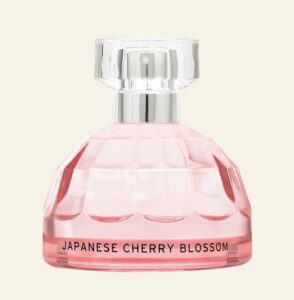 When buying a summer holiday fragrance, it can be easy to make some bad calls. A holiday perfume should be light, fun, and simple, just like this easy cherry blossom fragrance from The Body Shop. With traces of magnolia and hinoki wood, this perfume will simmer down into a gentle, sweet scent after the initial floral hit. Even better, this fragrance is cheap and cheerful, meaning you can toss it in your suitcase, use liberally while vacationing, and not spend your whole trip worrying about losing or breaking your most expensive perfume.
Dolce and Gabbana – The Only One (£55)
Perfect for: The Busy Bee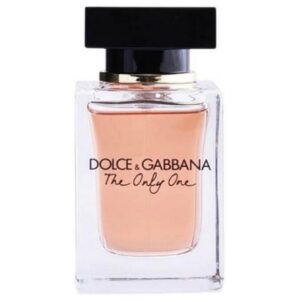 If you're a busy mum always on the go, you don't exactly have time to re-spritz yourself every few hours to refresh your gorgeous scent. If so, Dolce and Gabbana's The Only One is perfect for you. With citrus and coffee notes, this scent is charming and sophisticated, with a slightly sensual edge. This perfume has serious staying power, so it will last you for a long time and you won't need to refresh every few hours, meaning you can stay busy and smell gorgeous all day.
Clara Heffernan
View more tips from Clara Heffernan