SHARE
The Best Value Beauty Advent Calendars of 2019
With Christmas fast approaching, more and more beauty advent calendars are hitting the shelves. There's nothing like counting down to Christmas, especially when you have a brand new piece of makeup or a beauty product to play with! To make sure you get the best bang for your buck, here are what we think are the best value beauty advent calendars of 2019.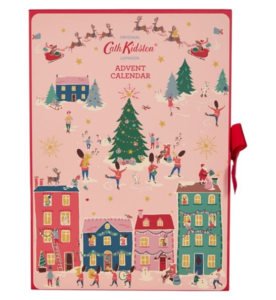 Coming in at just £30, this Cath Kidston advent calendar is an absolute steal. It includes all your favourites: Cath Kidston hand creams, bath bombs, body scrubs, lip balms, scented soaps and so much more. The calendar itself is beautifully designed, making this the perfect gift for a loved one (or yourself!).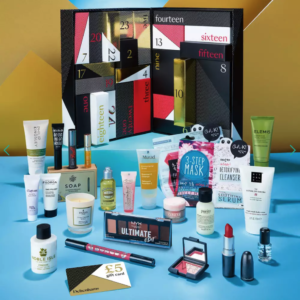 For the love of all things beauty, this is one hell of an advent calendar. It's filled to the brim with all your favourite brands, including MAC, NARS, Elemis and Benefit products – I'm practically salivating at the mouth at this one. Everything in this magnificent beast equates to £190, but you can get it for just £90, or £45 with another purchase. We just bought a small mirror for £2 and got it for £45 – what a deal, eh?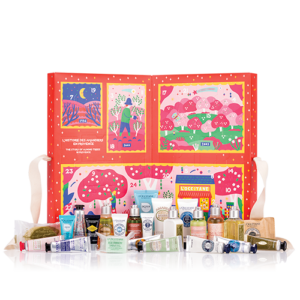 All hail the classic beauty calendar by L'Occitane – within its beautifully designed walls you will find a whole host of exciting treats. Expect luxurious hand creams, lips balms, shower creams and oils, soaps, hair products and just so much more! Yes, a little pricey, but just like the Debenham's Advent Calendar, the amount that you get for the price is incredible value.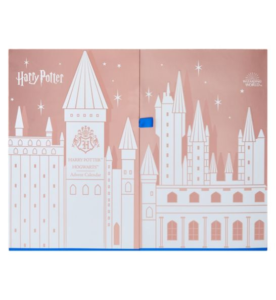 Treat yourself or a loved one to 24 days of Harry Potter beauty products! Lotions and potions include themed lipsticks, bath bombs, nail varnish, bath essence and more. Whether you're a Griffindor, Slytherin, Ravenclaw or Hufflepuff, this is the ultimate Christmas calendar for any Harry Potter fan, i.e. anyone.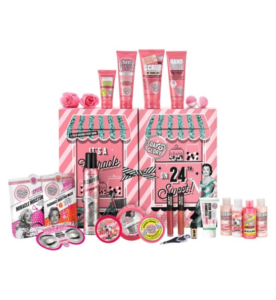 Smell glorious with a Soap and Glory advent calendar. Priced at only £28, you can't go wrong with this one. Inside, you'll find their signature body scrub and moisturisers as well as shampoos, body wash, lip gloss, and just so much more. 
Beauty and Home Club
Administrator
View more tips from Beauty and Home Club