SHARE
How To Save Money On Your Holiday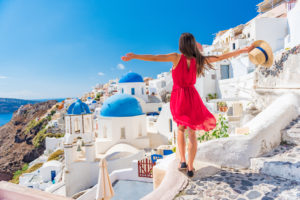 We brits LOVE a holiday, don't we? But we don't always love the price tag that comes with it… So, just for you, we've created this guide on how to save money on your holiday.
Use cashback websites
Save money by using cashback websites, such as TopCashback. Head to their travel section and you'll find that you can get cashback on accommodation, flights, trains and insurance with Booking.com, Hotels.com, Skyscanner and more. You can get this cashback deposited right into your bank account or take it out as a voucher to use on more travel!
Jack's Flight Club
If you haven't heard of it already, sign up now. Jack's Flight Club was started by Jack, a guy who is just really, really good at finding cheap flights and has decided to share his unique talent with the world. You can get these offers via email – just sign up to his free (yes you read that right, free) newsletters by entering your email into his website. If you're really impressed, you can sign up to his membership for just £12 for months (£19 for 6 months or £35 for a year) – which is totally worth it.
Collect and use air miles
Another fantastic way to cut costs is to use air miles. If you've been lucky enough to go on enough flights that you've built up your air miles, you can use these to get discounted or even completely free tickets, depending on how many you've saved.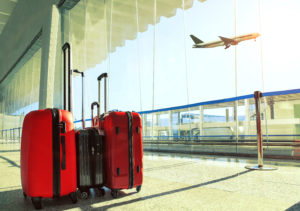 Tesco Clubcard rewards
Use your Tesco Clubcard at every purchase you make there and you will gradually build up enough reward points to withdraw vouchers. Use these to save money on your holiday – for example, you can get British Airways Avios air miles points as well as vouchers for accommodation and cruises. They have a whole section devoted to travel vouchers, just check them out here.
Compare travel insurance plans
I hope you're not planning on going away without travel insurance, are you? It's not just for your belongings – if you choose the right one you will be covered for certain medical procedures and repatriation, which, although you may not be worrying about now, are extremely important in case of an accident. Use comparison websites, like Compare the Market, to compare the best value for money travel insurance offers.
No fees abroad with Starling Bank
Did you know that Starling offer no fees for spending abroad? They also offer fantastic exchange rates and 24/7 customer service. In addition, it's easy to split the cost of holiday spending with your travel buddy, as they have an easy to use 'split' function in their app.
That's it for now – hope you enjoy your discounted holibobs!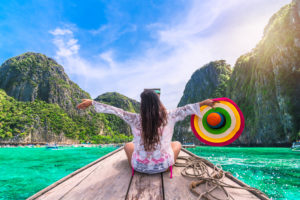 Beauty and Home Club
Administrator
View more tips from Beauty and Home Club