SHARE
How to Save Money when Booking your Summer Holiday
As the weather starts to brighten up across the UK, you might be looking ahead to the summer holidays with anticipation. But with the cost of living on the rise, booking a week away in the sun might start to feel like a pipe dream when the time comes to pay. Don't worry – we're here to provide you with some helpful tips on how to save money when booking your summer holiday, so you can enjoy the sunshine without stressing over the cost.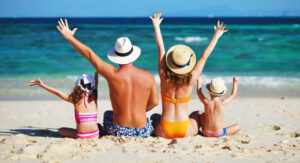 Start with a Budget
Although it is tempting to hop right on to the EasyJet website and book a spontaneous flight somewhere, you'll likely end up spending a lot more than you intended if you don't organise yourself properly. The best way to get your expenses in order and plan a cost-effective holiday is to sit down with a pen and paper and start budgeting.
It might seem daunting, but this really is the best way to start. Set a rough budget so you know how much you have to work with, then set out all the expenses that come with a holiday. Flights, accommodation, spending money, transport once you arrive – the costs can all start to stack up. When you have a handle on your money, you'll realise it can go a lot further! 
Do your Research
When booking, be sure that you hunt around for hidden gems. The biggest tourist hotspots are always going to be the most expensive choices, so it's worth scouting out some cheaper and less well-known holiday options. There are plenty of areas across Europe that are under the radar – check out these spots for some places you might not have heard about!
Choose your Dates Wisely
Although you may be bound by certain obligations like school holidays, it's always good to check how much you could save by travelling at different times. 
If you can go outside of school holidays, you'll automatically make a huge saving on flights and accommodation, especially if you're heading to a family-friendly destination. If you don't have this luxury, it's still worth trying out different days and times. Statistically, Tuesdays are the cheapest days to fly and, as long as you don't mind it, a nighttime flight will almost always be cheaper. 
Shop Around for your Flights
Flights can be one of the most expensive parts of a holiday, so it's worth hunting as many sites as possible to get the cheapest deal you can. Check out useful websites like Skyscanner to ensure you're not overpaying for your fare. Additionally, it's always a good idea to clear your cookies before searching for flights – if you don't the prices can increase every time you revisit the site to check prices!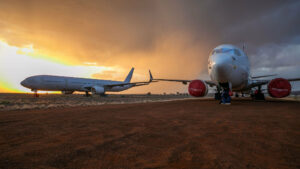 Check out other Transport Options
Maybe your first thought was to just hop on a flight and head to the nearest European airport, but it's worth investigating if there are other routes to your holiday destination. If you're heading to mainland Europe, there are loads of options – check out ferry, train and coach options to see if you could save some extra cash by doing an unconventional journey! 
Once you arrive at your destination, rather than renting a car, which can be a big expense, research how reliable the local transport is or how walkable the town is, then see if you could go without your hire car. If you can save on the insurance, petrol, and extra costs involved in hiring a car, you'll have so much more to splurge on accommodation or dinners out while you're away!
Pick your Accommodation Wisely
Accommodation can play a really big part in whether your holiday is a resounding success or a little half-baked. Although it's tempting to cut costs with the accommodation by telling yourself 'we'll only be sleeping there – we'll be out all day!', it's important to find a place that meets your needs and makes your stay enjoyable. This doesn't mean you need to break the bank – just do your research! If you have little ones with you, ensure your choice of accommodation has amenities for them if needed; similarly, if you're travelling with anyone less mobile, ensure you're not on the top floor of an elevator-less hotel.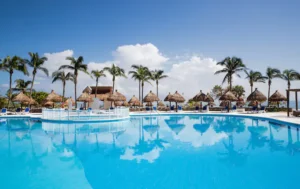 If a hotel is looking a little out of your budget, delve into the world of AirBnBs or hostels. These are often slightly cheaper options, but remember you are unlikely to have any extras thrown in, like breakfasts, toiletries or on-site advice and help. Weigh it up for yourself to decide if you can afford to have a more independent holiday without a hotel – it can mean big savings!
Don't Cut Corners on the Important Stuff
As tempting as it is to skimp on some holiday necessities, it isn't always worth it. Important holiday requirements like travel insurance are so important, and although it's easy to forego them and save an extra £20, you could end up paying for it down the line. Trust us – you'll be glad you shelled out an extra few pounds for travel insurance if your flights end up getting cancelled or you end up in hospital abroad for any reason. It's better to be safe than sorry!
Consider a Trip Closer to Home
If a foreign holiday looks too financially ambitious this year, there's nothing wrong with a good old fashioned staycation! There are so many beautiful areas around the UK that are worth seeing, plus they're often far less expensive than travelling further afield. Check out these options for some more affordable holidays and remember – it's better to stay home and feel financially secure, rather than spend your time abroad worrying about every single penny. 
If you're desperate for a trip outside of the UK, start planning even earlier and start a holiday savings jar for summer 2023. It may seem a million miles away, but if you plan and book this far in advance, you'll save a ton of money and you'll have something to look forward to all year!
Clara Heffernan
View more tips from Clara Heffernan